Neymar trolled after Emily Ratajkowski photoshoot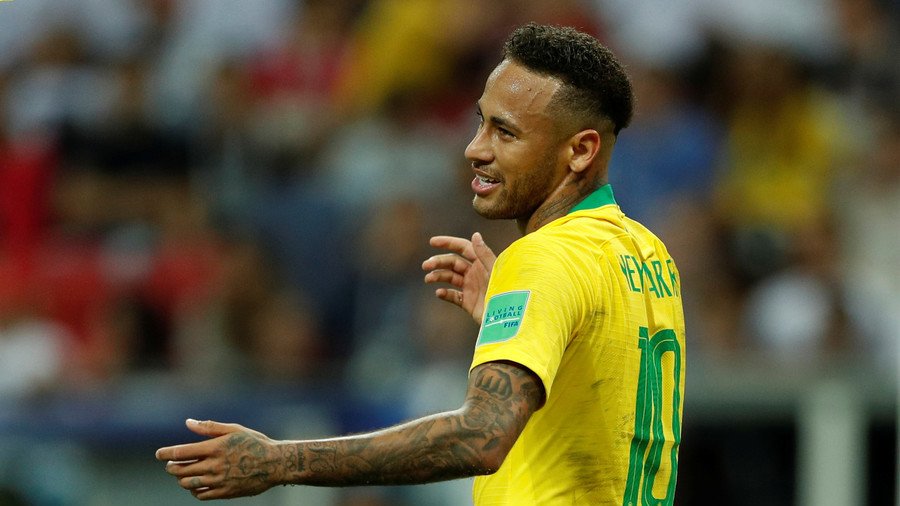 Brazilian football star Neymar got trolled on social media after new pictures from his recent photo session with world-renowned US model Emily Ratajkowski appeared online.
The photoshoot for the Italian casual wear company Replay took place in Paris on Thursday with Neymar and Ratajkowski acting as brand ambassadors.
READ MORE: 'The truth is I didn't fall, I fell apart': Neymar accepts World Cup diving criticism
Ratajkowski shot to fame in 2013 following her scantily-clad appearance in a music video for Robin Thicke's controversial "Blurred Lines". She also appeared topless on covers of several world famous magazines becoming one of the most discussed models in the world.
The model posted a picture with Neymar on her Instagram page revealing that she and the PSG star are involved in the Replay special project.
The 26-year-old player also added a couple of photos to his Instagram account immediately becoming a target of merciless jokes and jeers.
Social media users reminded Neymar of his 'signature' on-pitch antics asking whether he rolled in pain during the photo shoot.
"Shocked that touch didn't knock him over," one user wrote under Ratajkowski's picture where she slightly hugs the player.
"Make sure you didn't break his shoulder or neck. Hopefully he did not scream in pain," another user added.
READ MORE: 'They will never understand': Neymar hits out at World Cup diving critics
"Did he fall on the ground because of the camera flash?" one comment read.
"Attention it is fragile," another follower wrote.
Neymar was severely criticized for his playacting during the 2018 World Cup in Russia. Swiss broadcaster RTS calculated that the PSG man spent 14 minutes on the ground during Brazil's first four matches.
You can share this story on social media: