Greek football fans 'attack Russian journalists' ahead of Champions League game
Published time: 8 Aug, 2018 17:21
Edited time: 15 Aug, 2018 10:55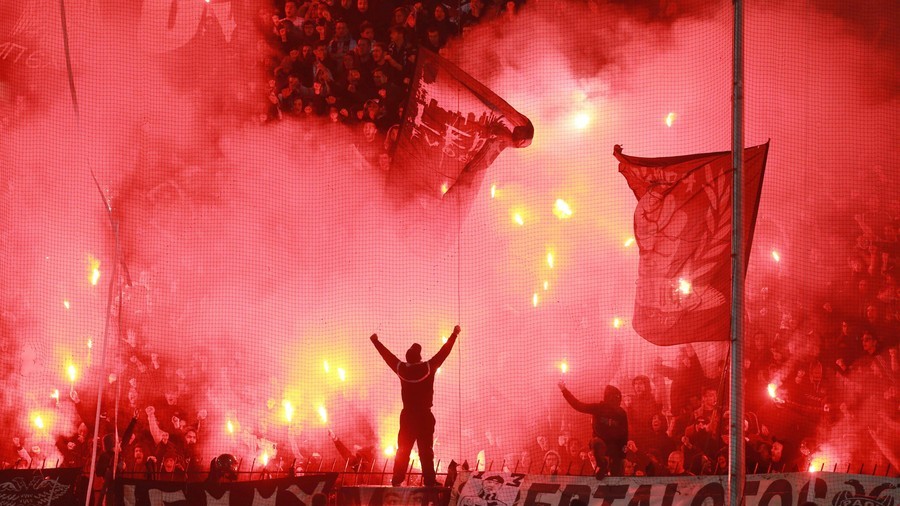 Fans of Greek football team PAOK Salonika have reportedly attacked Russian journalists ahead of their team's Champions League qualifying game against Spartak Moscow in Thessaloniki.
Numerous reports from Russian journalists ahead of the game at Toumba Stadium said that a group of around a dozen hooligans from the Greek team had set upon reporters in the press area, before being forced back by police.
Sports Express journalist Dmitriy Zelenov wrote: "This has never happened before. A dozen PAOK [fans] have just jumped on Russian journalists. A short brawl, and stewards took us back to the stands… Hell."
Такого никогда не было)) только что десятка ПАОК прыгнула на русских ЖУРНАЛИСТОВ. Короткая потасовка, и стюарды берут нас за шкирку и тащат под трибуны. Теперь переписывают данные. Адок

— Dmitriy Zelenov (@ZelenovZ) August 8, 2018
Fellow Russian journalist Dmitriy Egorov wrote that reporters from major Russian outlet Match TV had been among those attacked.
Актив ПАОК залетел в ложу прессы. По лицу досталось журналистам Матч ТВ и тд.

— Дмитрий Егоров (@edim_sport) August 8, 2018
Ivan Karpov wrote that local Greek journalists had apologized for the behavior of fans, telling him: "In every family there is an idiot, only here they are about 30 percent."
Тумба - это охуенно. Сейчас поговорил с местным журналистом - извиняется за хулиганов, которые побили русских репортеров прям на лестнице медиа-трибуны. Говорит: «В каждой семье, есть идиот. Только здесь их процентов 30» 😂😂 #ПАОКСпартак#PAOKFCSMpic.twitter.com/Dfzb52LGvk

— Ваня Карпов (@OnooQ) August 8, 2018
Spartak fans had been banned from buying tickets for the game by UEFA, after clashes between fans of the Moscow club and supporters of Spanish club Athletic Bilbao in the Europa League last 16 game last season, during which a local policeman died.
It was earlier reported that up to 200 Spartak fans had traveled to Greece for the game, with some said to have attempted to buy tickets for the match.
Some Russian fans had earlier posted photos on social media, claiming to have been attacked by PAOK fans.
Toumba Stadium is known as a particularly hostile place for visiting teams and fans.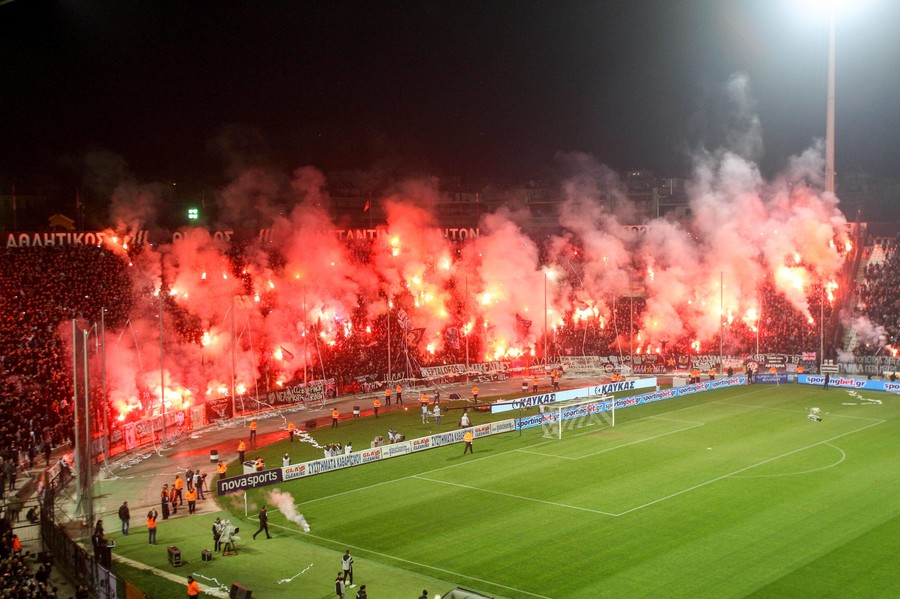 In May, supporters of the club clashed with AEK Athens fans before the Greek Cup Final in the nation's capital.
READ MORE: Gun-toting Greek football president handed 3-year ban for armed pitch invasion
In March, club president Ivan Savvidis was banned from all football stadiums for three years after he stormed the pitch armed with a gun to confront a match official.
PAOK ran out 3-2 winners on Wednesday, coming from 2-0 down to take a slender lead into next week's second leg in Moscow.
The winners of the tie will progress to the final Champions League qualifying stage against either Benfica of Portugal or Fenerbahçe from Turkey.