Greek football club PAOK pledges to donate Champions League ticket money to Attica fire victims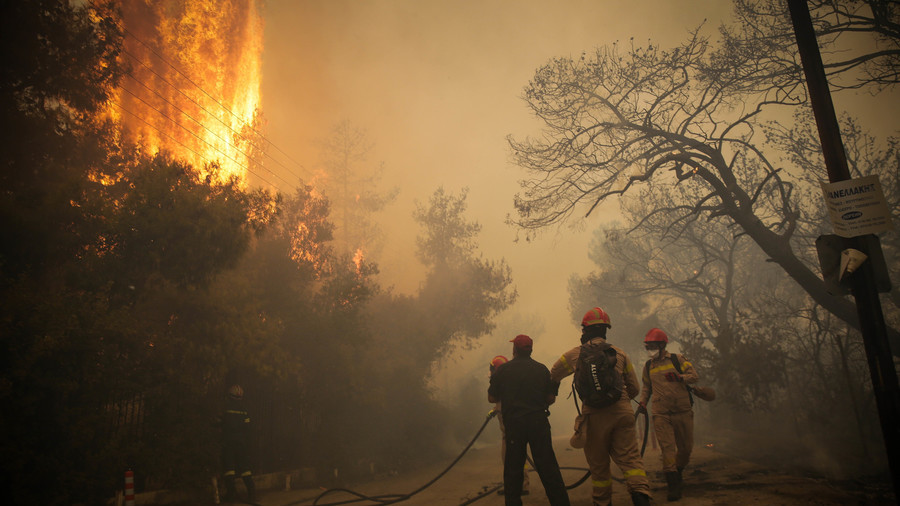 Greek football club PAOK have pledged to donate the ticket sales of their 2nd round Champions League match with Basel to the victims of the Attica fires that have so far claimed the lives of 74 people in the country.
Wildfires engulfed the country's Attica peninsula, a region which encompasses the capital Athens, and ripped through the surrounding areas, leaving dozens dead, around half of those residents of the village of Mati.
READ MORE: 74 killed, 180+ injured by wildfires in Greece, authorities ask EU for help
PAOK take on Swiss side Basel on Tuesday in Thessaloniki, the region of Greece in which they are based, around 500km north of Attica. In response to the devastation, the club said in a statement that it would donate money from ticket sales for that match to help victims' families.
Ως πρώτη ενέργεια βοήθειας η ΠΑΕ ΠΑΟΚ θα παραχωρήσει όλα τα έσοδα του σημερινού αγώνα προς αποκατάσταση ζημιών και ανακούφιση των οικογενειών που έχουν πληγεί από την τραγωδία της Αττικής. Η σκέψη μας είναι στις οικογένειες των θυμάτων και σε τρόπους περαιτέρω βοήθειας pic.twitter.com/YvmLMThbCJ

— PAOK FC / ΠAOK (@PAOK_FC) July 24, 2018
"As a first aid action, PAOK FC will grant all the proceeds of today's match to repair damage and alleviate families affected by the tragedy of Attica. Our thoughts are with the families of the victims and in ways of further assistance," the club said.
The first leg of the tie will be held at PAOK's Toumba Stadium, with the eventual winner earning the right to meet Russian side Spartak Moscow in the third round.