Parma striker banned, club deducted points in wake of match-fixing scandal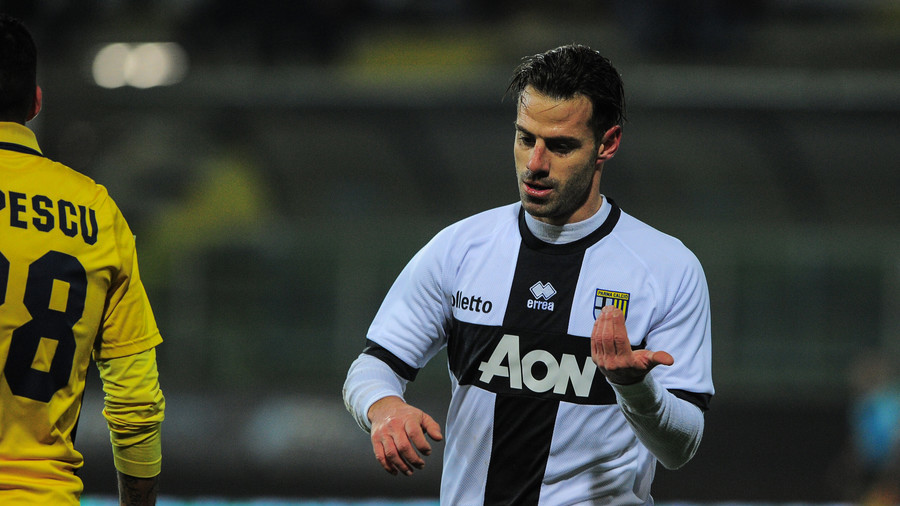 Parma striker Emanuele Calaio has received a two-year suspension, while the Serie A club have been deducted five points ahead of the 2018-19 campaign after the player was found to have sent "suspicious messages" to opponents.
The punishment, which has been imposed by Italy's National Federal Court, also includes a fine of €20,000 (US$23,386) for Calaio, a 36-year-old forward.
Calaio was found to have sent messages to Spezia players before their game with Parma last season, a game which Parma won 2-0 to confirm their promotion from Serie B to Italian football's top flight.
The player, who formerly played for Spezia, used WhatsApp to send text messages to players Filippo Del Col and Claudio Terzi.
Parma denied any wrongdoing, maintaining that the messages "don't contain any sort of irregularity or malice."
Calaio couldn't escape the allegations however, and was charged with match-fixing earlier this month after the National Federal Court found him to have "elicited a reduced effort" from his former Spezia teammates.
Parma were demoted to Italy's Serie D in 2015 after declaring bankruptcy. Their upcoming season in Serie A will be the first in Italian football's top division after securing successive promotions.