UFC star Khabib Nurmagomedov under fire for clip showing homeless people doing push-ups (VIDEO)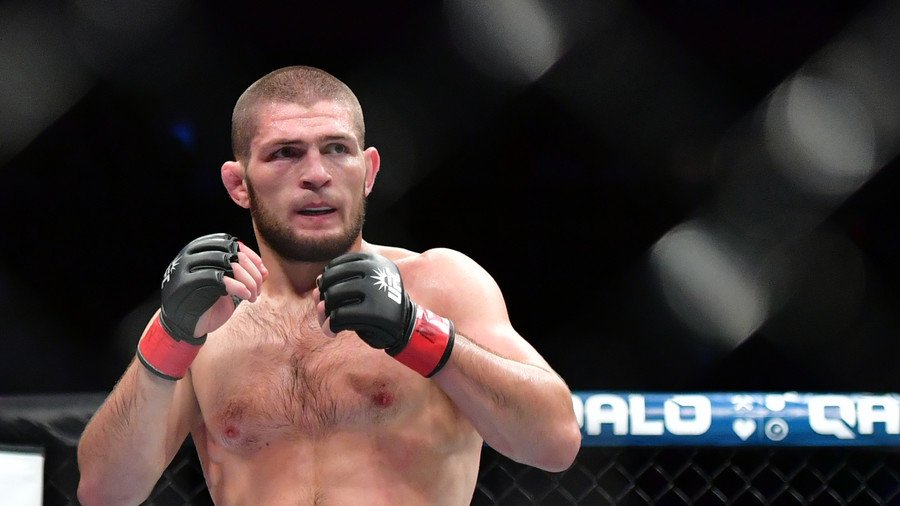 Russian MMA star Khabib Nurmagomedov has been criticized for publishing a video showing his cousin appearing to offer money to homeless men in the US to do push-ups while he is said to be heard laughing in the background.
READ MORE: 'Biggest fight in UFC history' – Dana White on Khabib Nurmagomedov v Conor McGregor
Nurmagomedov, who faces Irishman Conor McGregor in October in a bout expected to be the biggest in MMA history, reportedly posted the video on his Instagram account.
It was later deleted, although the footage has been republished on Twitter by MMA Bible.
In the clip, Nurmagomedov's cousin, Abubakar Nurmagomedov, who is also an MMA fighter, is seen apparently offering to pay homeless men to do push-ups on the street.
A voice, apparently Khabib Nurmagomedov's, is heard laughing behind the camera as the two men carry out the task.
The clip, said to be recent, has sparked anger among some in the MMA community, with MMA Bible branding it "disgusting and degrading."
British UFC bantamweight Nathaniel Wood replied "this makes me sad" under the video, while Belgian UFC fighter Cindy Dandois wrote: "It pains my heart to see a man who talks about God all the time, act like this!"
Swedish MMA fighter Jack Hermansson condemned the video as "disgusting."
Some attempted to defend the clip, claiming that the homeless men had the choice whether or not to complete the task and had done so under their own free will.
Nurmagomedov is preparing to face Irish star McGregor at UFC 229 in Las Vegas on October 6, in what is expected to be the most lucrative bout in the promotion's history.
The Russian, 29, is undefeated in 26 fights - including 10 in the UFC - and won the vacant lightweight title after beating Al Iaquinta in April.
READ MORE: I hope we don't see any provocation from McGregor – Khabib Nurmagomedov's father
Irishman McGregor, 30, is returning to MMA after a two-year hiatus, during which he had a foray into boxing in a megabout against Floyd Mayweather.
McGregor previously held the lightweight belt now owned by Nurmagomedov, and was the first man to hold two titles simultaneously in the promotion.
UFC chief Dana White expects the bout to see a record 2 million pay-per-view buys.
You can share this story on social media: