French tennis player fined $16.5k for epic meltdown at Washington Open (VIDEO)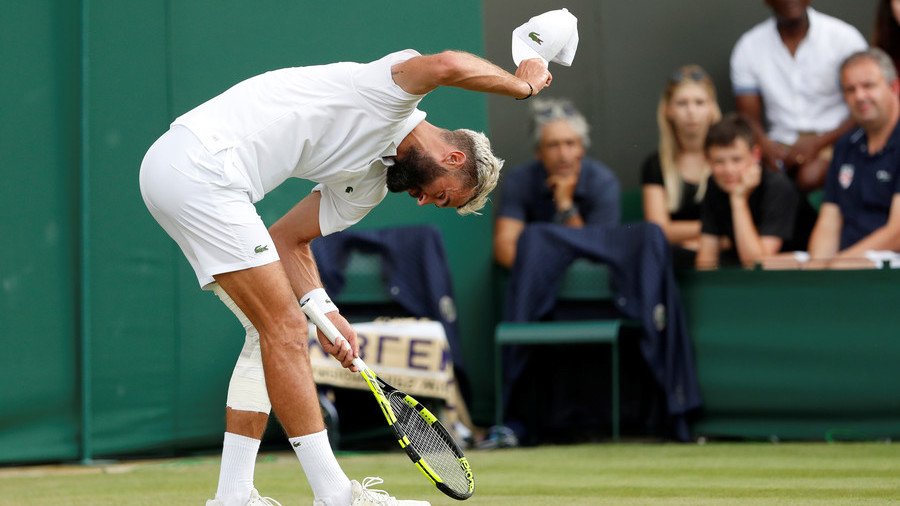 French tennis player Benoit Paire has been fined $16,500 by the ATP for an outrageous tantrum at the end of his first-round match at the Washington Open in the USA.
The world number 55, Paire, smashed several rackets in the third set against Cypriot Marcos Baghdatis after he missed a shot, sending his overhead smash directly into the net. At 5-2 down, the furious Frenchman smashed his racket four times on the ground before hurling it off the court.
READ MORE: Serena Williams suffers worst defeat of career at WTA tournament in San Jose
Continuing his tantrum, Paire kicked another racket as he walked to his chair – before smashing it into the ground. He also threw two more while returning to court to resume the match, which ended in favour of Baghdatis 6-3 3-6 6-2.
To complete his breakdown, Paire flung yet another racket, this time into the net, before approaching Baghdatis for a friendly handshake after the match. Paire was booed by spectators as he walked off court following his first-round defeat.
The ATP penalized the player for unsportsmanlike conduct with the fine more than doubling the prize money he earned for his appearance at the tournament.
You can share this story on social media: