'I get called n*****' - Canadian tennis player Francoise Abanda reveals she is victim of racism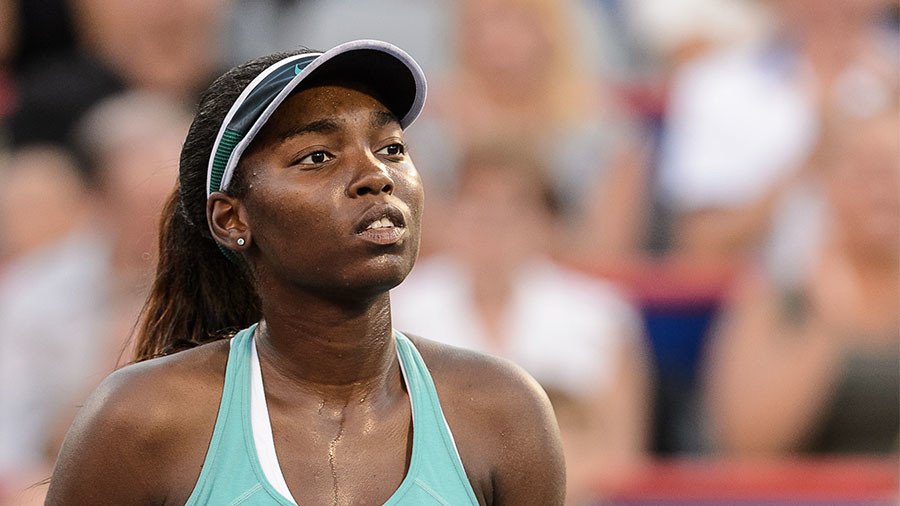 Top-ranked Canadian tennis player Françoise Abanda says that she has always been discriminated because of her race, adding that honorable treatment is a privilege of white players.
This week the 21-year-athlete, who is ranked 128th in the WTA tour, leapfrogged the long-time Canadian leader Eugenie Bouchard who plummeted in the rankings following a series of defeats.
On Wednesday, the newly emerged Canadian No. 1 made the headlines after posting a controversial remark on her Twitter, claiming that she will never get the same recognition as Bouchard because she is black.
"I will never get the same treatment because I am black. It's the truth!" - Abanda wrote in reply to a question from a Twitter user who asked her "where's the same energy for Françoise Abanda that y'all were giving to Eugenie Bouchard?"
At the suggestion of Canadian tennis authorities, Abanda got on a conference call with media on Wednesday afternoon, during which she explained the reason for posting her comments.
Abanda whose family is originally from Cameroon, revealed that she has constantly been exposed to racism while living in Montreal.
"I love Montreal but sadly, as I said, because my skin is black I get called African and — I hate to say the word, but — n—ger," she said.
"It's a problem of race, a problem of inferiority and superiority that I'm disappointed that exists in my career," the player added.
Last summer Abanda also expressed her disappointment after she was excluded from a promotional video made by Tennis Canada in honor of Canada's 150th anniversary. "So disappointed @TennisCanada forgot or should I say excluded me from this video...," Abanda tweeted.
You can share this story on social media: