Commentator fired over Venus Williams 'gorilla' comment can't find media work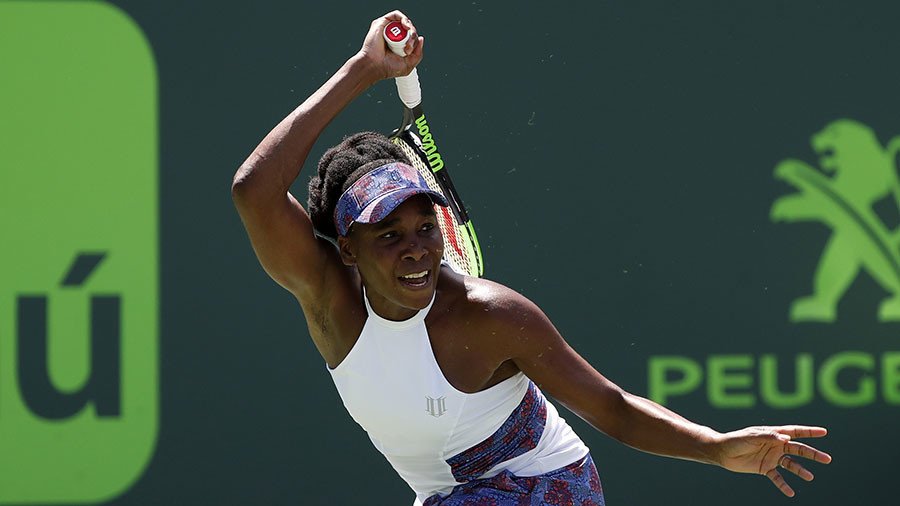 Tennis commentator Doug Adler, fired by ESPN after allegedly likening Venus Williams to a gorilla, has remained unable to find work in sports journalism ever since, according to a lawsuit against the company.
In January 2017, Adler was providing commentary on the Australian Open when he apparently said that Williams was demonstrating a "gorilla-style" on the court. His comments immediately went viral and sparked controversy on social media, with many users accusing him of racism.
Adler himself denied intending to offend Williams, and insisted the comment wasn't a racist slur. He explained that his remarks were misinterpreted, as he said "guerilla-style" while referring to Williams' moves on the hard court.
Nevertheless, ESPN, who had hired the commentator to cover the season-opening Grand Slam, fired Adler. The commentator has since been unable to find work and accused the channel of tarnishing his reputation in a lawsuit claiming ESPN wrongfully cut ties with him.
"They didn't have good cause and I didn't do anything wrong," Adler told NBC's 'Today' show last August. "They killed me, they made me unemployable. They ended my career, they killed my reputation, my good name. What else was I supposed to do?"
ESPN responded to Adler's accusations by saying that the channel was not tied by contractual obligations with the commentator, who worked on a freelance basis.
"ESPN had no contractual obligation to put Adler on the air; its contractual obligation was to pay him for seven days of possible work," the broadcaster said. "ESPN did pay Adler; he received 100 percent of his daily rate for all seven days of the coverage of the 2017 Australian Open, including days he did not work. ESPN was under no contractual obligation to retain Adler for a future announcing assignment."
READ MORE: ESPN in racism row over commentator's Venus Williams 'gorilla' comment
In a summary judgment motion filed last week, ESPN insisted that regardless of whether Adler pronounced "gorilla" or "guerrilla," his comments provoked unnecessary public uproar.
"No 'cause' was needed," ESPN responded in court. "[B]ut even if cause were required, Adler's controversial comment supplied it. It is unnecessary to decide whether Adler meant 'gorilla' or 'guerrilla'; even crediting Adler's spin, he chose his words poorly and provoked a public outcry that ESPN had to take steps to quell, to stem criticism of Adler and ESPN itself and return the focus to the competition on the court."
You can share this story on social media: