Commentator fired over Venus Williams 'gorilla' comment files lawsuit against ESPN
Published time: 15 Feb, 2017 18:14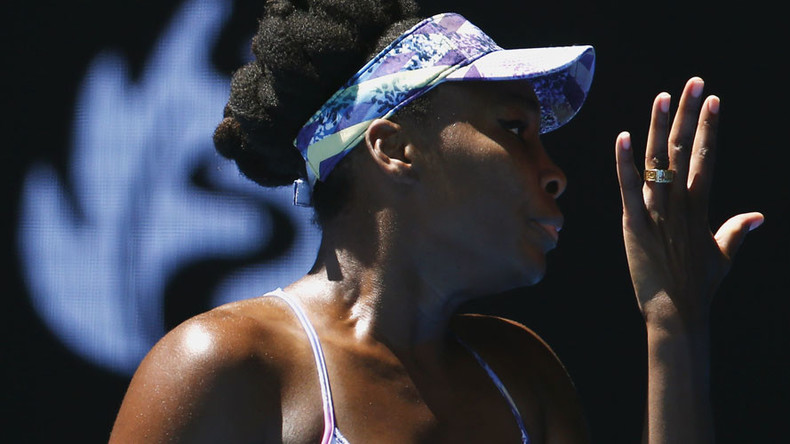 Former ESPN commentator Doug Adler, dropped by the channel following his "gorilla effect" comment during the match between Venus Williams and Swiss Stefanie Voegele, has filed a lawsuit against the network.
The comment, which Adler made during the broadcast of the Australian Open women's singles second round match between Williams and Voegele on January 19, sparked outrage on social media, with many observers challenging the insensitivity of the comment.
"She (Venus) puts the gorilla effect on," said Adler during the broadcast.
The commentator, however, claims that he was talking about "guerrilla" tactics, and says he in no way intended to compare the African American athlete with a "gorilla." Adler did though apologize for the poor word choice.
READ MORE: ESPN in racism row over commentator's Venus Williams 'gorilla' comment
The sports network nonetheless decided to part ways with the commentator.
It was reported by ESPN on Wednesday that Adler has cited "emotional distress" in the filing with the Los Angeles Superior Court, claiming that he has lost other TV opportunities after being wrongly branded a racist.
The lawsuit calls for punitive financial damages, although the amount isn't mentioned.