Serena Williams suffers worst defeat of career at WTA tournament in San Jose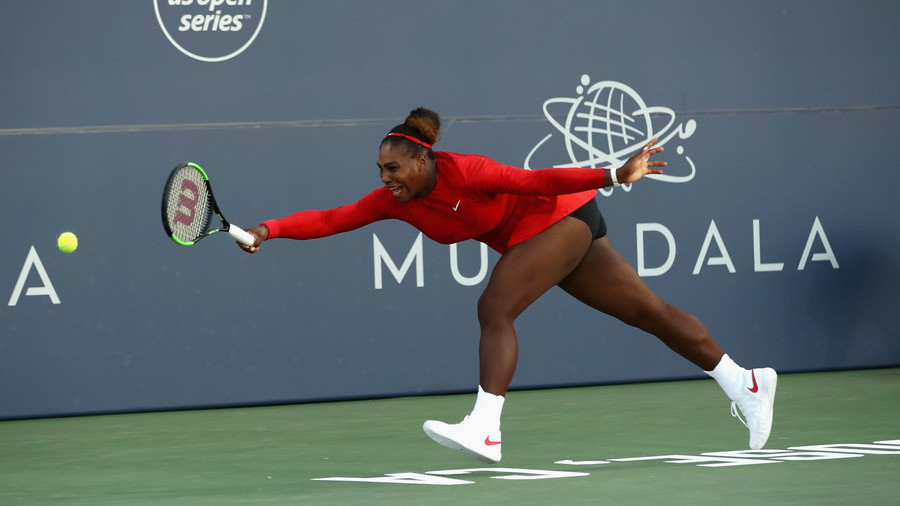 US tennis star Serena Williams suffered the heaviest defeat of her career as she was beaten by Britain's Johanna Konta in the first round of the Silicon Valley Classic in San Jose, USA.
The 23-time Grand Slam winner, who was seeded sixth at the tournament, committed 25 unforced errors and managed to win just one game in a 52-minute match that ended in favor of Konta 6-0 6-1.
READ MORE: 'They're stealing your DNA': Twitterati react to Serena Williams 'frequent tests' claim
It was the players' second encounter and the first win for Konta, who is ranked 48th in the WTA standings. Williams stands at 26th, having jumped up the rankings after reaching the Wimbledon final two weeks ago, where she lost to Angelique Kerber of Germany.
It was the worst ever result for four-time Olympic champion Williams, whose previous low was set almost four years ago, when she fell 6-0 6-2 to Romania's Simona Halep at the 2014 WTA finals in Singapore.
"I know I can play a zillion times better, so that kind of helps out, too," Williams said about her early exit in San Jose. "I have so many things on my mind; I don't have time to be shocked about a loss that clearly wasn't at my best right now.
"When I was out there, [I] was fighting. That's the only thing I can say. I wasn't just like giving it away and I was moving a lot better. So I'm just trying to take the positives out of it."
READ MORE: 'Discrimination? I think so': Serena Williams slams doping officials over frequent tests
Last week, the 36-year-old accused US doping officials of discrimination and unfair targeting after she was subjected to several doping tests during a short period of time.
You can share this story on social media: