'Discrimination? I think so': Serena Williams slams doping officials over frequent tests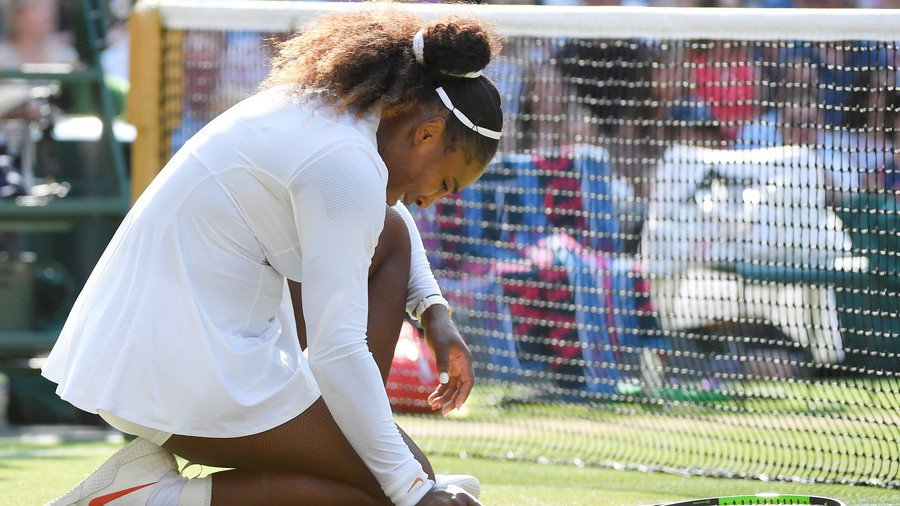 US tennis star Serena Williams has lambasted doping officials for subjecting her to multiple tests in a short period of time, insisting she is the victim of discrimination.
The 23-time Grand Slam winner posted a message on Twitter on Wednesday revealing she had undergone another doping test, claiming that "out of all the players, it's been proven I'm the one getting tested the most."
"Discrimination? I think so," the US tennis star wrote, before adding: "At least I'll be keeping the sport clean."
...and it's that time of the day to get "randomly" drug tested and only test Serena. Out of all the players it's been proven I'm the one getting tested the most. Discrimination? I think so. At least I'll be keeping the sport clean #StayPositive

— Serena Williams (@serenawilliams) July 25, 2018
The 36-year-old was embroiled in a doping controversy before Wimbledon this summer, where she reached the final.
That incident took place on June 14, when a doping officer showed up at Williams' residence in Florida at 8:30am intending to conduct an unannounced test.
READ MORE: Kerber beats Williams to claim maiden Wimbledon title
The USADA (US Anti-Doping Agency) official failed to take a sample, however, as the player was not home at the time.
The officer refused to leave Williams' house until the doping procedure had been completed, prompting the tennis star to contact Women's Tennis Association (WTA) CEO Steve Simon to address the issue, which she viewed as "unfair targeting."
Williams' failure to undergo the test wasn't classified as a doping violation, as according to USADA rules if an athlete is not available during unannounced tests, it is not viewed as a whereabouts misdemeanor.
Right after the incident USADA confirmed that Williams had been tested more than other tennis players, including her male counterparts.
Williams underwent five doping procedures in a period of time in which other top American players, including Madison Keys and Sloane Stephens, had been tested just once.
In 2016, hacker group Fancy Bears released a hacked WADA database showing that Williams had taken banned medicine prednisolone during the 2015 French Open under a Therapeutic Use Exemption (TUE).
Williams returned to the tennis court in February, just six months after giving birth to her daughter last autumn.
You can share this story on social media: