Neymar earned $260K for World Cup video apology – report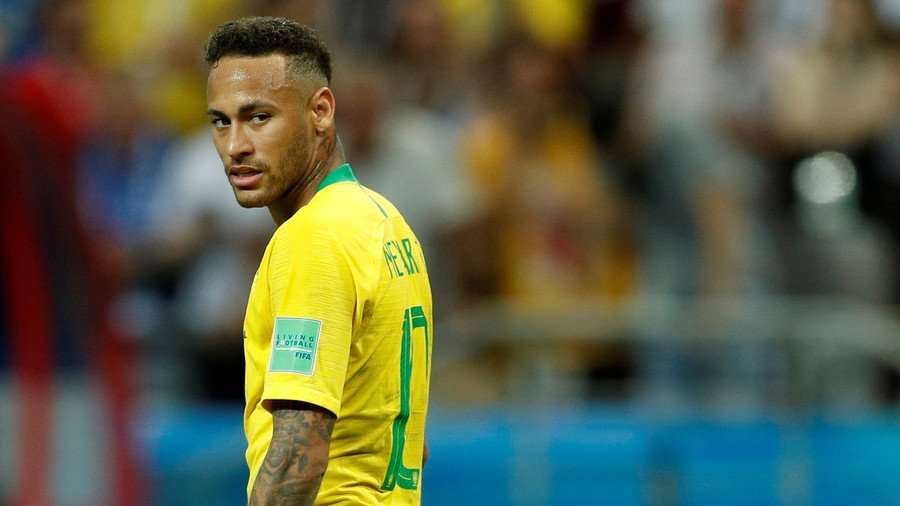 Brazilian football star Neymar was reportedly paid $266,000 for appearing in a Gillette commercial in which he admitted exaggerating fouls during the World Cup in Russia and promised to "become a new man."
The 90-second video which was aired on Sunday in Brazil showed the 26-year-old responding to the criticism he had been subjected to for his on-pitch antics at the World Cup.
READ MORE: 'The truth is I didn't fall, I fell apart': Neymar accepts World Cup diving criticism
"You may think I exaggerate. And sometimes I do exaggerate. But the truth is I suffer on the pitch," Neymar said in what appeared to be his first public acceptance of play-acting on the field. "You may think I fall too much, but the truth is I did not fall, I fell apart."
"It took long to accept your criticism. I took long to look at myself in the mirror and become a new man," the PSG man added.
Neymar's sincerity was highly doubted, however, after reports emerged in the Brazilian media claiming that the former Barcelona star was paid the hefty sum of 1 million Brazilian reals for reading a text prepared by Gillette's ad agency Grey.
READ MORE: 'Play-actor' Neymar has spent 14 mins lying on the pitch at Russia World Cup
"Grey is Gillette's ad agency for the whole world and has been with the brand for years. The idea was approved very quickly, and Neymar's team also liked the idea," the Sun reported, citing Brazilian newspaper O Globo.
Neymar scored twice at the World Cup in Russia before Brazil were knocked out by Belgium in the quarter-final.
You can share this story on social media: