MLB All-Star game marred after racist, anti-gay tweets by pitcher Josh Hader resurface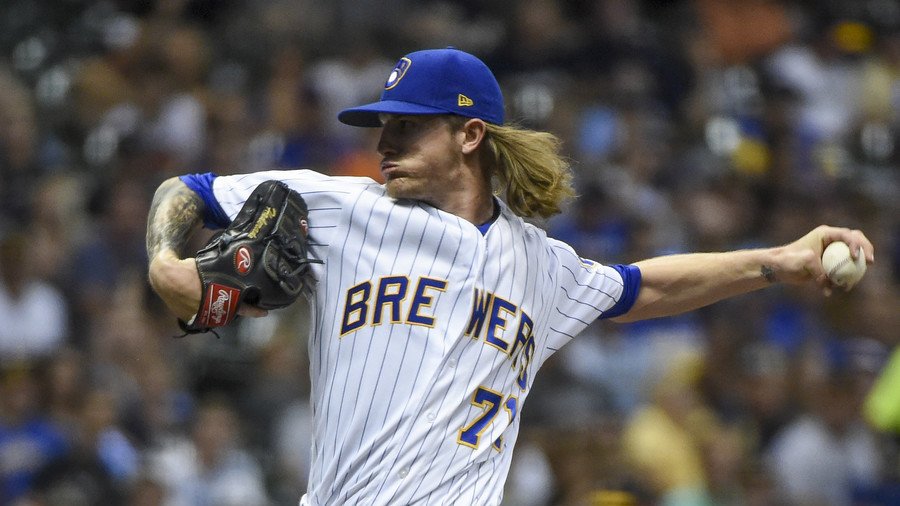 The MLB All-Star game was marred by a scandal involving Milwaukee Brewers pitcher Josh Hader after racist and anti-gay tweets he had sent as a 17-year-old began to circulate on social media.
Brewers star Hader, 24, lined up for the National League in the All-Star Game on Tuesday, during which tweets emerged which he had sent between 2011 and 2012.
Among the posts sent by the then 17-year-old were the messages "white power lol" with a raised fist emoji, and "I hate gay people."
Hader blocked his account on being alerted to the scandal after the game at Nationals Park in Washington DC, and later apologized for the messages.
"There's no excuse for what was said," Hader said, according to USA Today. "I'm deeply sorry for what I've said, and it doesn't reflect any of my beliefs going on now. I was young, immature and stupid, and there's no excuses for what was said or what happened."
He added: "As a child, I was immature and obviously said some things that were inexcusable. That doesn't reflect on who I am as a person today, and that's just what it is.
"We're still learning who we are in high school. You live and you learn. This mistake won't happen again. I'm sure it's some rap lyrics being tweeted. I really don't know exactly what all's out there."
MLB Deputy Commissioner Dan Halem said he had talked to Hader, and the league is expected to issue a statement on the matter in the coming days.
It was also reported that members of Hader's family in attendance at the game had changed their shirts to blank National League gear after being told of the developing scandal.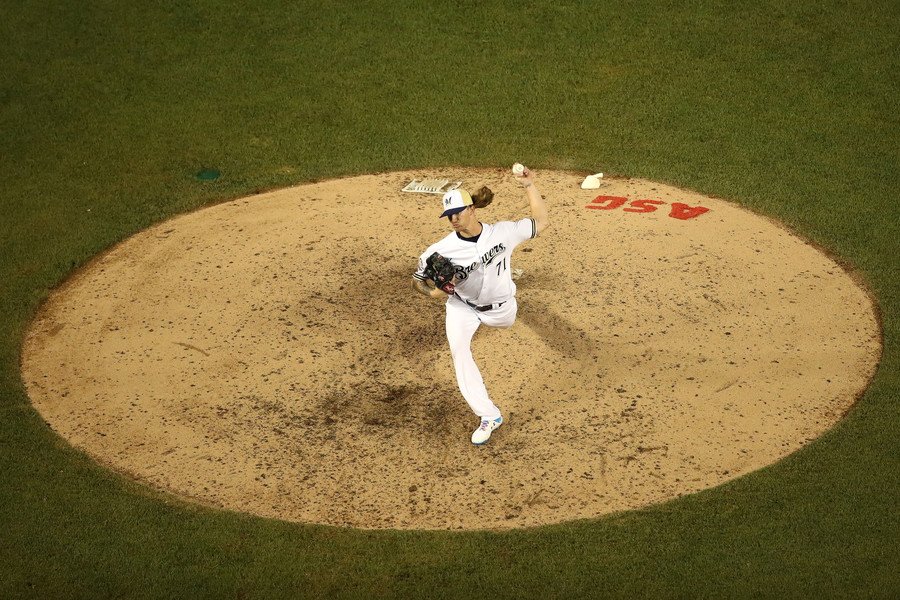 Hader is said to have discussed the issue with black Brewers teammate Lorenzo Cain, who was also playing for the NL All-Star team, in an attempt to explain his comments.
"When anybody does something like that, you're always surprised," said Cain, USA Today reported. "At the end of the day, you've got to give people a second chance, you understand you have to forgive people, move on from it.
"For me, it's over and done with. He said it; it got out there. I'm moving on from it individually, anyway."
READ MORE: Leading US sports clubs cut ties with Papa John's in wake of n-word scandal
Hader was drafted by the Baltimore Orioles in 2012, and later moved to the Brewers via the Houston Astros. He made his major league debut in June 2017.
Hader appeared in his first All-Star game at the top of the 8th inning on Tuesday, but was replaced after just 26 pitches. The American League won 8-6 in 10 innings, in a game which saw a record 10 home runs.
You can share this story on social media: