Trump comments convinced NFL owner not to sign Colin Kaepernick, attorney claims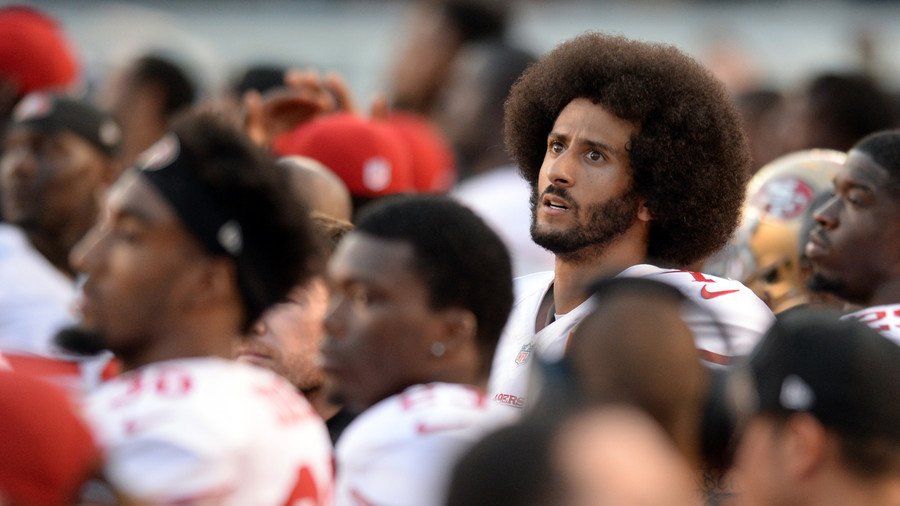 Mark Geragos, attorney for Colin Kaepernick, claims that an unnamed NFL owner has testified under oath that he has been persuaded by President Donald Trump's comments to not hire the former San Francisco 49ers quarterback.
Kaepernick's legal team have conducted a series of depositions with various administrative figures within NFL organizations as part of their grievance against the NFL, filed last November, which suggests that NFL owners have colluded to keep the free agent from signing with a team.
Geragos claims they have confirmed that various owners have been reluctant to hire Kaepernick based on Trump's vocal opposition to the wave of protests and demonstrations which have been commonplace in the league recently.
"In this civil case, there's no doubt that the existing coaches — and I'm talking about Super Bowl-winning coaches — have testified under oath that he's a starting quarterback in this league, and so that's mind-boggling," Geragos said on the Straight Aim podcast.
"When you ask them … specifically why he isn't he being hired … they say because of the national anthem policy. The only reason — and the owners will admit that — they haven't signed him is they're afraid of Trump, and they've colluded because of Trump," Geragos added.
A new policy was announced by the league last week which states that teams whose players do not stand for the national anthem could be liable for fines. Players who do not wish to stand have the option of waiting in the locker room.
"This substantiates everything we have thought all along and just proves that they colluded," Geragos said of the policy.
READ MORE: Trump says NFL players who don't stand during national anthem 'maybe shouldn't be in the country'
"I think clearly the fact that they said it (the vote) was (said to be) unanimous, yet then it started to trickle down that two of the owners abstained and then another said that he would absorb it, and then another owner called it idiotic and then Steve Kerr called it idiotic, I think it's clear you can use that as a piece of evidence to show that they've colluded."
Geragos added that he believes President Trump is committing a federal crime by using his office to influence the NFL's hiring methods.
You can share this story on social media: