Trump's Africa slur could hinder 2026 World Cup bid - report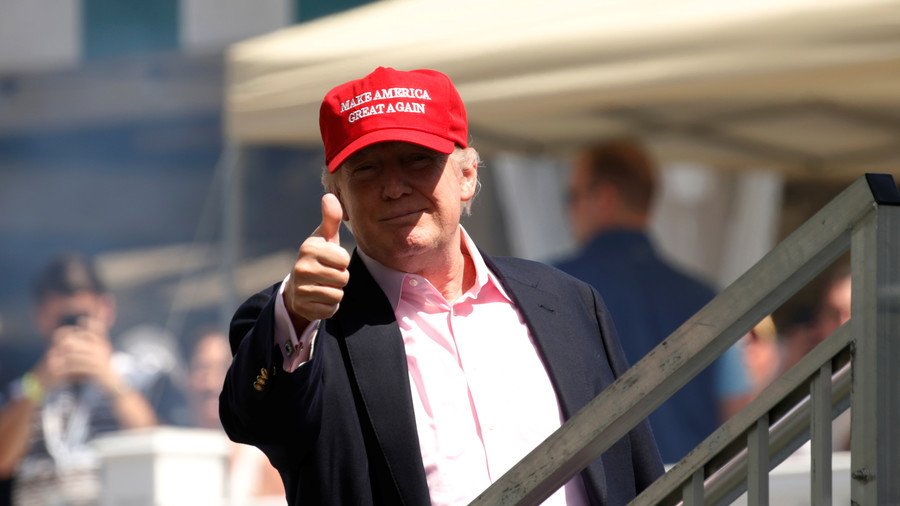 US President Donald Trump's controversial remarks about African countries could have a negative impact on the joint United States, Mexico and Canada bid to host the 2026 World Cup.
The upcoming vote to determine the winning bid to host the 2026 World Cup could be swayed by Trump referring to several African nations as "sh*thole countries."
The US-Mexico-Canada consortium, dubbed 'United 2026', is up against Morocco for hosting rights for the upcoming tournament, but the Financial Times reports that an anonymous FIFA official stated that the 'Donald Trump effect' is the bid's chief obstacle.
READ MORE: Is there more to Donald Trump's antipathy to the NFL than meets the eye?
A second source, reportedly a former European football official, said that many Islamic nations are hesitant to vote for the American bid due to Trump's proposed travel ban, which could potentially restrict visitation rights for citizens from many mostly-Muslim countries.
Last month, Trump was accused of breaking FIFA rules by tweeting his support for the tri-nation World Cup proposal.
"It would be a shame if countries that we always support were to lobby against the U.S. bid. Why should we be supporting these countries when they don't support us?" Trump wrote on Twitter in a possible violation of FIFA guidelines.
Official FIFA rules of conduct state that governments of countries bidding for the World Cup must refrain from actions that "may adversely affect the integrity of the Bidding Process and create an undue influence on the Bidding Process."
In a distinct change from previous voting processes, each eligible nation will cast an equally-weighted vote to determine the winner of the bid. It is likely that Morocco will secure the support of many, or even most, of the African vote. France, Belgium and Russia have also reportedly lent their support to the North African country, suggesting that the 'United 2026' bid already faces an uphill struggle to secure the tournament.
Russia will host the 2018 tournament beginning in a matter of weeks, with Qatar scheduled to host the 2022 World Cup.
You can share this story on social media: