NFL & players union agree $90 million social justice pact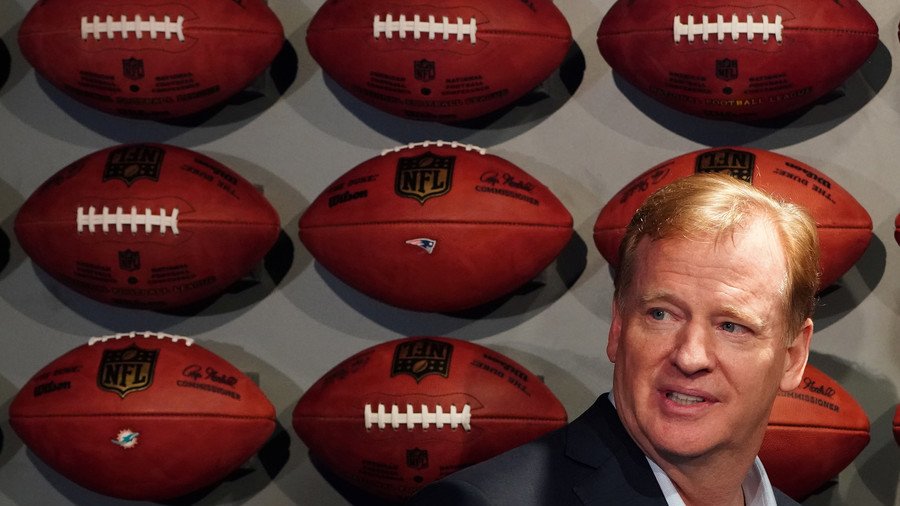 The National Football League (NFL) and the Players Coalition, the labor union which represents the more than 1,500 players in the league, have reached terms on a $90 million social justice pact aimed at preventing demonstrations.
The initiative, which will aim to address matters of social inequality, has been in the works for seven months and will focus on "causes considered important to African-American communities", per an ESPN report last November.
The seven-year pact aims to bring players, teams and third parties together in a community outreach program in a partnership originally discussed during the league's Fall meeting and was designed in response to the wave of protests and demonstrations which took place during the national anthem last season.
US President Donald Trump and several members of his administration have been vocal opponents of the demonstrations, at one point calling for players who took part in protesting during the national anthem to have their playing contracts cancelled.
One of the aims of the pact, ESPN says, is to create an environment within the league in which players no longer feel required to protest.
The Players Coalition was created last year by ex-pro Anquan Boldin and current Philadelphia Eagle Malcolm Jenkins and in January announced plans for a joint partnership 'Let's Listen Together' to help raise awareness for local community issues. Jenkins, whose team is scheduled to visit the White House on June 5 to meet the President, has opted to not take part in the event.
"At this point, I'm not interested in any discussions on anything right now just with the climate that's been going on in The White House," Jenkins said via Reuters.
READ MORE: Donald Trump heaps praise on NASCAR for continuing to stand for national anthem
The team's head coach Doug Pederson has indicated that it will be each player's individual decision regarding whether or not they wish to visit the White House.
The topic of player protests will again be raised this week during the league's Spring Meeting in Atlanta.
You can share this story on social media: