Several NFL champions 'feel passionate' about turning down Trump's White House invite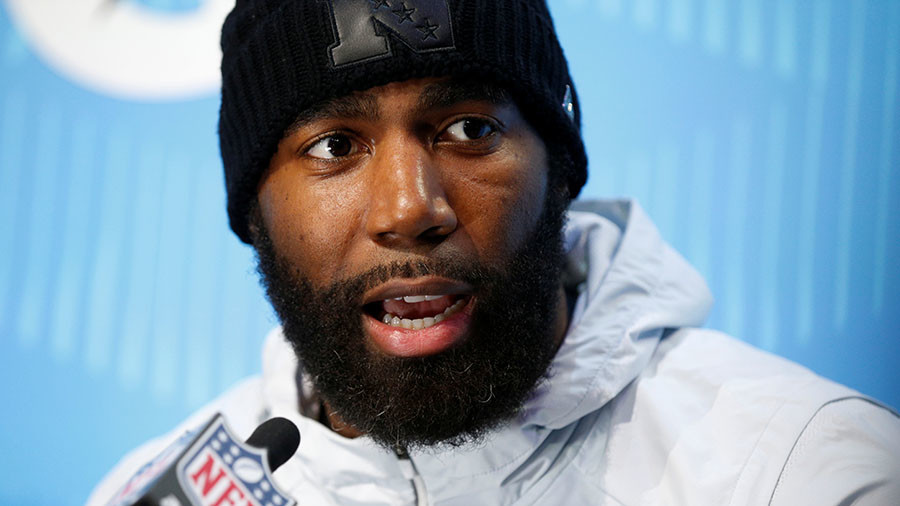 Super Bowl champions are annually invited to celebrate their victory with the US President, though it remains to be seen how many members of this year's victorious Philadelphia Eagles team are interested in meeting Trump.
In February the Philadelphia Eagles endured a nail-biting finish to their 41-33 Super Bowl LLI victory against the New England Patriots but their underdog win against Tom Brady's team wasn't the last slice of drama to consume the franchise in recent months.
READ MORE: NFL owners may leave national anthem policy to individual teams
In June members of the Eagles team and coaching staff are scheduled to visit the White House to celebrate their victory with President Trump, however, as per the Washington Post, several members of their squad are considering boycotting the event.
"A lot of players feel passionate about not going," the Post quoted Eagles safety Malcolm Jenkins as saying, reflecting the fractious relationship that the administration has had with the NFL and some of its members in recent months.
Numerous NFL players have become outspoken critics of Trump and in particular his comments regarding players who partook in protests during the playing of the national anthem.
"Wouldn't you love to see one of these NFL owners, when somebody disrespects our flag to say, 'Get that son of a bitch off the field right now. He's fired. He's fired!', Trump said during a rally in Alabama last September - comments which led to mass protests by players the following week.
Jenkins was one of the more visible protesters last season, opting to stand with a raised fist instead of kneeling during the anthem and he is one of the players who hasn't yet committed to a White House visit.
"We as a team are still kind of discussing what [a visit] looks like, but visiting the White House is not something I'm interested in at this time," Jenkins said to NJ.com.
Chris Long, who recently donated his entire season's salary to charity, is another who has gone on record as saying he would turn down a White House invite. Another player, Dannell Ellerbe, told TMZ that he has no interest in going as he has "already been before" when he won the Super Bowl while Barack Obama was president.