NFL owners may leave national anthem policy to individual teams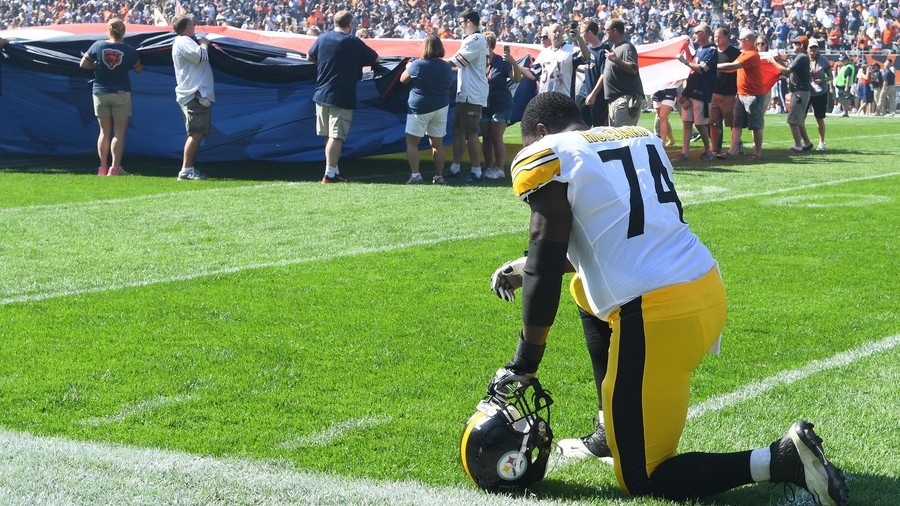 National Football League (NFL) club owners are considering an option to delegate the right of working out the anthem policy to individual teams, which will decide whether to require players to stand for the national anthem or not.
The final decision regarding the controversial anthem issue is expected to be made later this month, when the NFL bosses will hold their regularly scheduled spring meeting in Atlanta.
Other options that will be reviewed by the NFL owners include allowing players to protest during the 'Star Spangled Banner,' and giving them an opportunity to remain in the locker room during the pre-match ceremony, the Washington Post reported citing several people familiar with the situation.
'Take a knee' actions, instigated by the former San Francisco 49ers quarterback Colin Kaepernick in 2016, remained the highly-debated issue last season with many players preferring to kneel during the playing of the national anthem.
US President Donald Trump, one of the most vocal critics of the anthem demonstrations, repeatedly called on the NFL officials to take action against protesting players.
Despite persistent demands to penalize athletes for their unwillingness to rise for the anthem, no anthem policy change was announced by the league last season, with the NFL Commissioner Roger Goodell saying that the league recommends, but not requires, its players to stand.
Last October the Houston Texans owner Bob McNair reportedly said "we can't have the inmates running the prison" while addressing the anthem controversy during the owners meeting. His remarks sparked a new wave of protests in the league, prompting the entire Houston Texans squad to kneel before their game against the Seattle Seahawks which took place right after the NFL meeting.
READ MORE: Almost entire NFL team 'takes a knee' in protest at owner's 'inmates' remark
Two months ago at the annual league meeting in Orlando, McNair said that NFL is "not the place for political statements," urging the teams to "respect our flag and respect our country."
"I think we all need to respect our flag and respect our country. I think we'll figure out a way to make sure that we do that. We'll have discussions about it," McNair added.
Dallas Cowboys owner Jerry Jones also opposed the kneeling protests in the NFL, promising to bench the players who "disrespect" the national flag and anthem.
The decision which will allow individual teams to decide on the anthem policy is viewed as a compromise solution by many pundits who think it will satisfy both the anthem protests supporters as well as their critics.