Kobe Bryant says he would join anthem protests if still in NBA
Published time: 12 Feb, 2018 15:43
Edited time: 20 Mar, 2018 15:13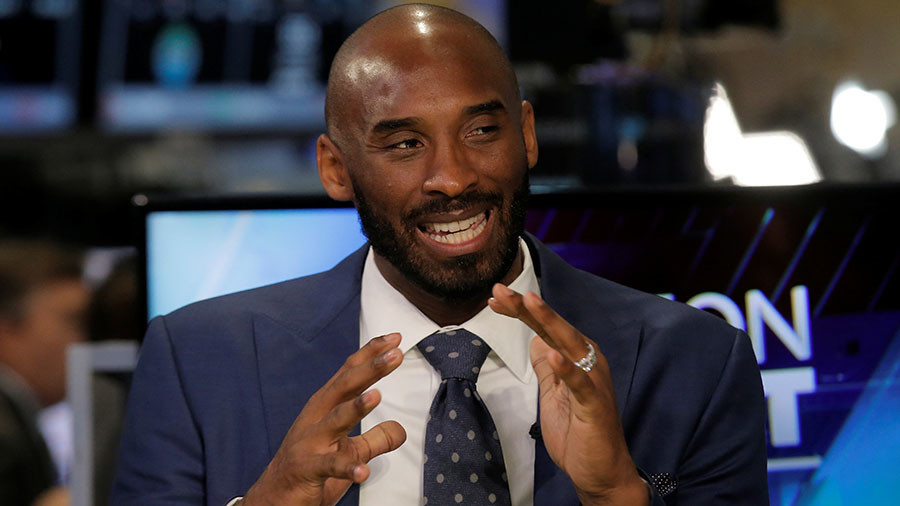 Former NBA star Kobe Bryant said he would participate in pre-match anthem protests if he were still playing in the league.
On Sunday the now-retired basketball player was featured in The Undefeated's TV special 'Dear Black Athlete' – a series of conversations with prominent African-American athletes, civic and community leaders.
Speaking to The Undefeated reporter Jemele Hill, Bryant noted he would have taken part in peaceful anthem demonstrations launched by Colin Kaepernick in the National Football League (NFL) in an attempt to draw attention to alleged police brutality in the US.
"I'm sure I would have gotten some flak for it. That's fine. I think that Colin's message was a very simple one. It was police brutality needs to stop. We need to take a look at that," Bryant said.
The NBA legend suggested that there wouldn't be much of an "issue" in basketball locker rooms if players decided to kneel during the playing of the national anthem, as in his view everyone "living in a free country has the right to peaceful protest."
"From my experience in the locker room, it doesn't seem like any of the players that I played with certainly would have had an issue with that," Bryant told The Undefeated.
READ MORE: 5 big questions facing the world of sport in 2018
The 'take a knee' protests have swept US sports leagues, beginning two seasons ago in the NFL when then San Francisco 49ers quarterback Kaepernick knelt during the national anthem . His actions sparked a wide-ranging debate in US sports and politics. The players' unwillingness to stand for the national anthem has also been highly criticized by US President Donald Trump, who called on the NFL to take action against protesting athletes on numerous occasions.
Bryant, who openly criticized Trump for his tough stance on the NFL actions, said that in his view the American flag stands for the "ability to speak and voice your opinion."
"And by the way, from my point of view, that's what the flag represents as well. The ability to speak. The ability to voice your opinion. And everybody is entitled to that. So everybody getting up in arms about it, they're certainly in their right to do that, as we're certainly in our right to protest — peacefully at that."
If Bryant did prefer to protest during the 'Star-Spangled Banner', he would have violated the NBA rule requiring players and coaches to stand while the national anthem is playing. In September the league sent a memo to all teams, emphasizing it could penalize protesting players.