US rapper Diddy wants to buy NFL's Carolina Panthers and hire Colin Kaepernick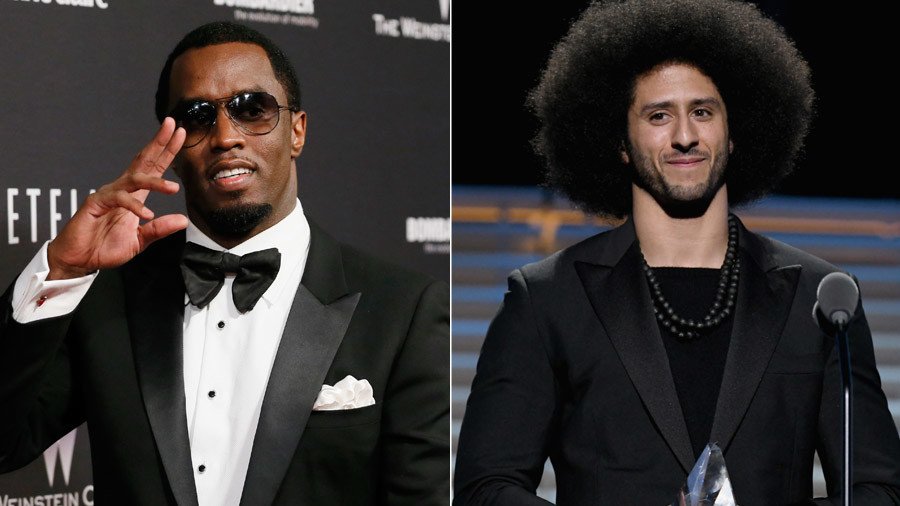 American rapper Diddy, real name Sean Combs, has announced his intention to buy the Carolina Panthers National Football League (NFL) team and sign free agent Colin Kaepernick, who sparked the wave of 'take a knee' anthem protests.
In a series of posts on Sunday, Diddy said he wants to make history by becoming the first African-American NFL team majority owner. The rapper was named the highest paid musician of 2017 by Forbes, with an annual pretax income of $130 million.
There are no majority African American NFL owners. Let's make history.

— Diddy (@Diddy) 18 декабря 2017 г.
It remains to be seen whether Diddy's estimated net worth of $820 million will be enough, as the Panthers have been valued at over $2 billion.
In a video posted to his Instagram account, Diddy promises fans multiple Super Bowl titles and also to put Kaepernick "in the running for next year's starting quarterback."
"The Carolina Panthers are up for sale. I believe it's time to turn the franchise over to new ownership," Diddy, also known as P. Diddy, Puff Daddy and Puffy, said.
"I need to send a message out to everybody in the beautiful state of North Carolina: I will be the best NFL owner that you can imagine. I will immediately address the Colin Kaepernick situation and put him in the running for next year's starting quarterback. It's just competition, baby! It's just competition. But also, I will have the best halftime show, the best selection of music and we will win Super Bowl after Super Bowl"
Former San Francisco quarterback Kaepernick, who has been unemployed for almost nine months, filed a grievance against the league in October for alleged collusion to prevent a franchise hiring him.
The player is convinced that the team owners' unwillingness to sign him is directly connected with the protests which he instigated last season by kneeling rather than standing for the national anthem.
Diddy's announcement to buy the club was made after Panthers founder and owner Jerry Richardson decided to sell the franchise following the 2017 NFL season, in the wake of an NFL investigation into the 81-year-old's alleged sexual misconduct and use of racist language in the workplace. Richardson posted a letter on the Panthers website on Sunday, which read: "I believe that it is time to turn the franchise over to new ownership. Therefore, I will put the team up for sale at the conclusion of this NFL season.
"We will not begin the sale process, nor will we entertain any inquiries, until the very last game is played. I hope everyone in the organization, both on and off the field, will be firmly focused on just one mission: to play and win the Super Bowl. While I will no longer be the team owner, I will always be the Panthers Number One fan."
On Friday, the Panthers launched an internal investigation against Richardson's allegedly made sexually suggestive comments to women and at least one a racial slur directed at an African-American Panthers scout. The league announced Sunday it will take over the investigation.
You can share this story on social media: