'I hope you break your leg' - fans bombard US Olympic skier with angry messages over Trump comments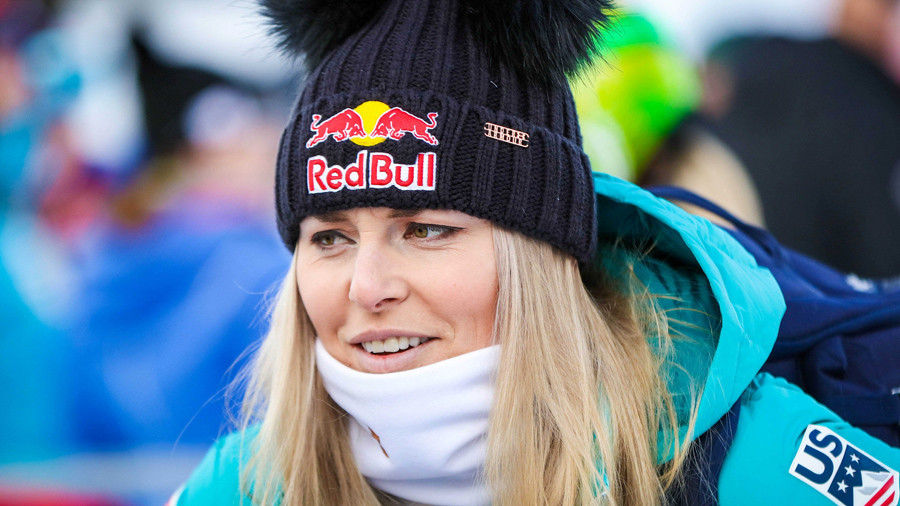 US alpine skiing Olympic champion Lindsey Vonn has talked about the backlash she received following her recent interview on CNN, saying that Trump supporters wished that she would 'break her neck.'
"I've received a tremendous amount of feedback, both positive and negative, about my recent CNN interview. The point that I was trying to articulate is that all Olympic athletes represent their nation as a whole, and are not representatives of their government or any specific political figure or party," Vonn wrote on her Instagram.
"None of us work tirelessly for years on end to compete in the Olympics on behalf of Democrats or Republicans. The Olympics are a non-political event, a chance for everyone to put aside their differences and be on the same 'team.' My recent comments opened up my eyes as to how divided we are right now. It is hurtful to read comments where people are hoping I break my neck or that God is punishing me for being 'anti-Trump,'" she added.
The American downhill skier told CNN's Alpine Edge last week that she hopes to "represent the people of the United States, not the president" at the PyeongChang Games, which will be her fourth Olympic tournament, if she qualifies for the event.

"I take the Olympics very seriously and what they mean and what they represent, what walking under our flag means in the opening ceremony," the skier said. "I want to represent our country well. I don't think that there are a lot of people currently in our government that do that."
Vonn also revealed that she would turn down an invitation to the White House if she were to win gold medal at the PyeongChang Olympics. "Absolutely not," she stressed.
"No. But I have to win to be invited [to the White House]. No, actually I think every US team member is invited so no I won't go," she concluded.
Vonn's comments sparked an angry reaction from her social media followers, who flooded her Instagram account with caustic remarks. "This b***h deserves the hate when she speaks out against the president," said one of the Instagram users, infuriated by Vonn's comments.
"I've been rooting for you for years and now I'm all done. How disgraceful to make such remarks. Hang up your skis - let someone else go and represent this country and our president," wrote a user called laurennduffy.
"Maybe next time don't bring politics into sport and karma won't hit you so hard," chrispriestland commented on Vonn's post, linking her recent back injury sustained in St. Moritz, Switzerland, with her criticism of Trump.
YOU put politics in the olympics! Not US!

— Dilley's 'Merica (@blockhead92) December 14, 2017
Many users also called Vonn a disgrace to the American nation, urging her to retire and join Colin Kaepernick, who launched anthem protests in the National Football League (NFL).
"Was a big fan of yours for many years until you disrespected my president, hope you break a leg and continue your spiraling downfall" wrote a user under the nickname of sharron46.
The 33-year-old athlete is aiming to qualify for her first Olympics since Vancouver 2010, where her downhill triumph made her a household name. As well as the downhill gold, Vonn also added a bronze to her account after finishing third in Super-G racing in Vancouver.
Having won 77 World Cup races, Vonn leads the women's all-time list, but has set her sights on breaking the record of 86 World Cup victories held by the Swedish male alpine skier, Ingemar Stenmark, since 1989.
Her road to PyeongChang has not been very successful so far, as the skier who is hoping to win her second Olympic gold pulled out of the World Cup stage in St. Moritz after hurting her back in the Super-G run where she finished 24th trailing more than a second to the winner.