PornHub star Mia Khalifa blasts Tiger Woods' planned comeback, telling him to play golf 'like Trump'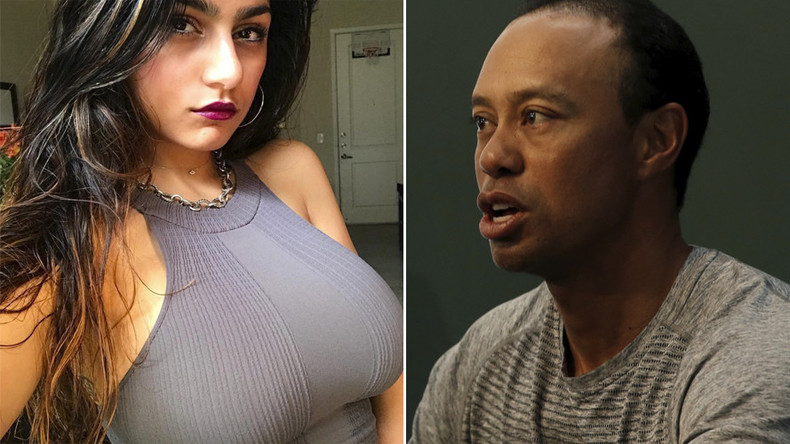 Former porn star Mia Khalifa, who has recently become a sport talk-show host, has criticized Tiger Woods' planned return to golf, saying that the US golf legend should only play golf for leisure "like Donald Trump."
Lebanese-born Khalifa made the comments on Tuesday's episode of sport talk-show 'Out of Bounds' in response to Woods' announcement on Monday that he intends to make a comeback in professional sport.
"Tiger, you're washed, just give up while you're ahead, retire with some dignity," said Khalifa, who is known for her provocative behavior.
"You don't need to come back to the sport, just play it for leisure like our President does," she added.
This is not the first time that Khalifa has tried to put her name next to sports stars recently.
Last week she sent a flirty message to a young NFL start, Juju Smith-Schuster, on Twitter.
The Pittsburgh Steelers wide receiver, however, reacted to the message with a troll act.
"Oh hell nah, I'm not fallin for this lol I'm young not stupid," he responded, following up his rebuff with a series of humorous gifs, depicting Khalifa as an NFL player being blocked.
Khalifa had an ephemeral but noteworthy career in the adult film industry that saw her become the most-searched-for performer on Pornhub before retiring after just three months in July 2016.
You can share this story on social media: