F1 star Hamilton backs return of 'grid girls' at Monaco Grand Prix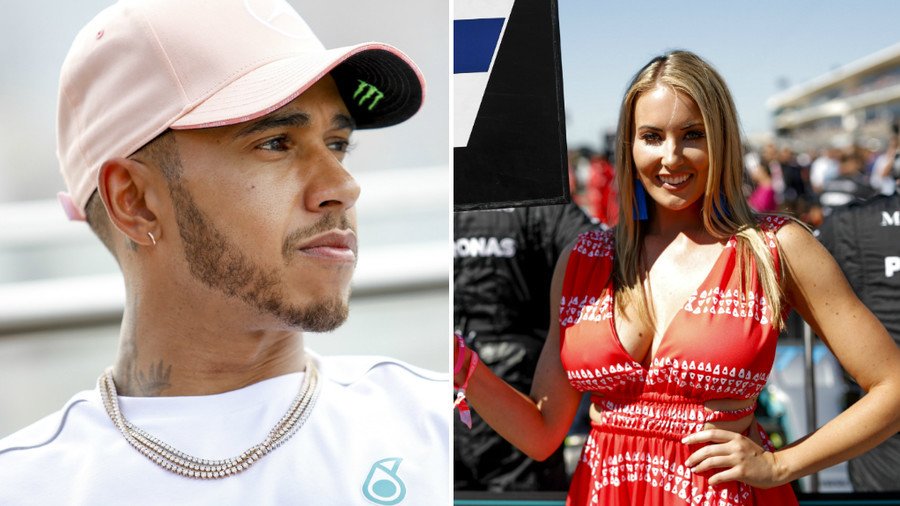 Formula 1 world champion Lewis Hamilton has backed the use of 'grid girls' for this weekend's Monaco Grand Prix, saying it was "a lovely thing" that the role would return after being scrapped by the sport's owners in January.
Glamour models working for sponsor Tag Heuer will grace the grid at the iconic Monaco Grand Prix on Sunday, although rather than performing the traditional role of holding placards, they will instead take photos of the drivers to post on social media. They will also be joined by male models in the role.
READ MORE: Formula 1 to replace 'grid girls' with 'Grid Kids' initiative
Monaco organizers are defying the decision made by F1 owners Liberty Media, which dispensed with grid girls in January after calling the role "at odds with modern day societal norms." It instead launched a 'Grid Kids' initiative for children to take part in the pre-race protocols.
At a press conference in Monaco on Wednesday, F1 ace Hamilton backed the move for models to return to the grid.
"Women are the most beautiful thing in the world," said 33-year-old Mercedes driver Hamilton. "Monaco is a very elegant grand prix and when we pull up to the grid and there's beautiful women on the grid, that's the Monaco Grand Prix and that's a lovely thing."
The four-time world champion's stance was backed by Ferrari driver Sebastian Vettel, who said: "I like women. I think they look beautiful. The bottom line is that there is too much of a fuss nowadays.
"All the women that took part as a grid girl in the past did it because they want to. I'm sure if you ask any grid girl on Sunday if they're happy to stand there, their answer will be yes. I don't think there's anybody that forces them to do it," the four-time world champion added.
The move to scrap the grid girl role proved controversial. While some backed the step as advancing women's rights, others saw it as a misguided attempt at promoting gender equality which deprived women of the right to work in a role they had freely chosen.
Russian Grand Prix organizers are also reportedly planning on using grid girls at the race in Sochi in September.
READ MORE: Backseat for feminism? Russia looks to revive F1 'grid girls' for Sochi grand prix
"Girls advertise automobiles in all motorsports – it looks attractive and fitting. If we manage to reach an agreement, then we will revive the tradition. And besides, our girls are the most beautiful," organizing committee head Dmitry Kozak said in April.
You can share this story on social media: