Backseat for feminism? Russia looks to revive F1 'grid girls' for Sochi grand prix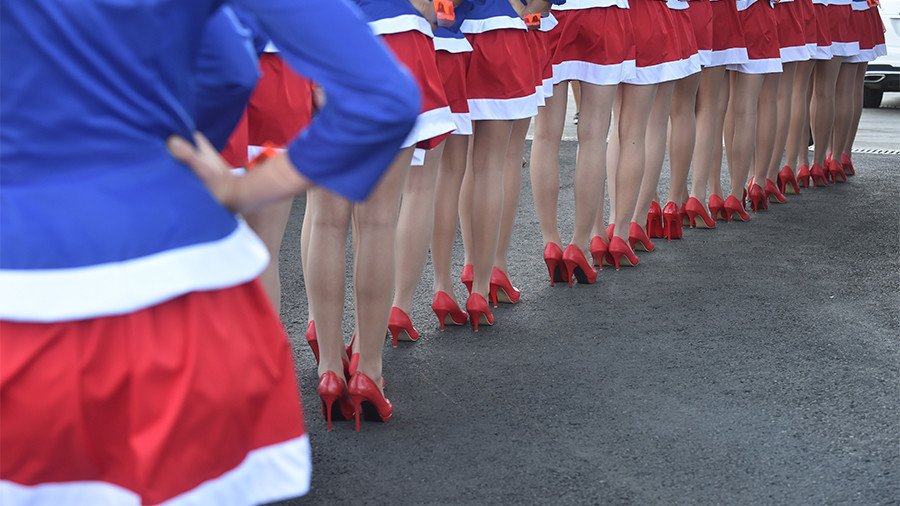 Russian F1 officials could go against trend and revive the traditional 'grid girls' role for the 2018 Grand Prix in Sochi, where scantily-clad women accompany the sport's top drivers on the race track.
The position was controversially abolished earlier this year, with F1 bosses claiming it was at odds with modern "societal norms," replacing them with 'Grid Kids' for the 2018/19 season, an initiative whereby young racers would accompany the drivers.
READ MORE: Formula 1 to replace 'grid girls' with 'Grid Kids' initiative
However, Russian Grand Prix organizing committee head Dmitry Kozak rubbished that idea, and said the grid girls could return at the 2018 event, which is scheduled for September 30 at the Sochi Autodrom.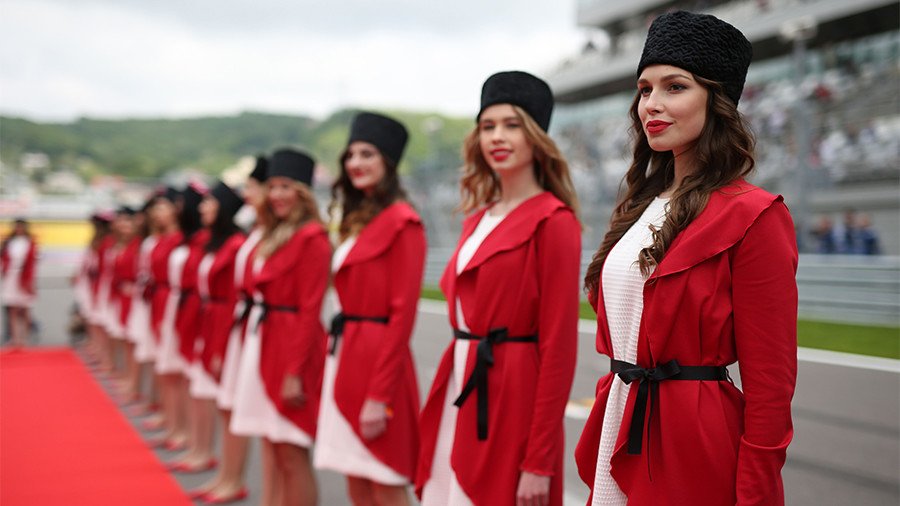 "Naturally it is not right to bring out children, who are afraid of the engineering, at the races. We need to be grown up here," Kozak said at a press conference in Moscow on Thursday, Interfax reported.
"Girls advertise automobiles in all motorsports – it looks attractive and fitting. If we manage to reach an agreement, then we will revive the tradition. And besides, our girls are the most beautiful," he added.
Pressure from sections of the #MeToo movement played a part in the demise of a position deemed to objectify women. The social media campaign encourages victims of sexual assault to speak up about their experiences and was sparked by actress Alyssa Milano following the wave of Hollywood sex scandals unearthed by allegations against producer Harvey Weinstein.
The move was met with mixed reactions, with some women claiming they had become victims of a misplaced eagerness to defend women's rights. They included F1 grid girl Rebecca Cooper, who vented her anger at the "ridiculous" decision on Twitter.
"Ridiculous that women who say they are 'fighting for women's rights' are saying what others should and shouldn't do, stopping us from doing a job we love and are proud to do," she tweeted.
Another former grid girl, Sophie Wright, told RT: "You have beautiful, glamorous air hostesses working for the best airlines in the world, you have beautiful Victoria's Secret models...," adding that "feminism shouldn't be a dirty word, but obviously it could boil down to that."
Former long-time F1 chief Bernie Ecclestone also said he could not understand how the girls could offend someone, saying they did "nothing harmful."
You can share this story on social media: