'Grid girls' v feminists: F1 models fight back after role scrapped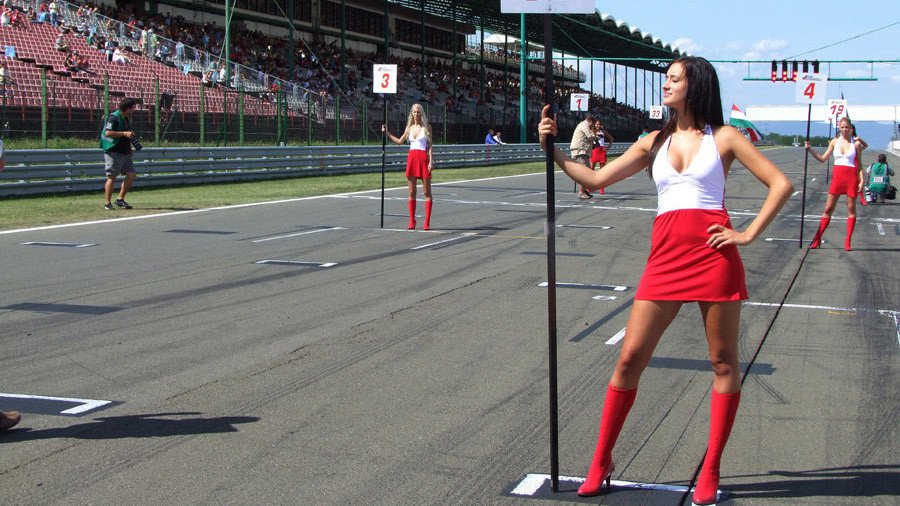 Formula 1 has decided to end its tradition of using 'grid girls', saying it was at odds with modern "societal norms." However, some of the women are now protesting on social media, saying their role was grossly misrepresented.
F1 announced the demise of the tradition in a short statement on Wednesday. "While the practice of employing grid girls has been a staple of Formula 1 Grands Prix for decades, we feel this custom does not resonate with our brand values and clearly is at odds with modern day societal norms. We don't believe the practice is appropriate or relevant to Formula 1 and its fans, old and new, across the world," said Sean Bratches, managing director of commercial operations.
The possibility of an F1 change of policy was announced in December. The move came just days after a similar decision was taken by the Professional Darts Corporation (PDC) to end its practice of using 'walk-on girls'.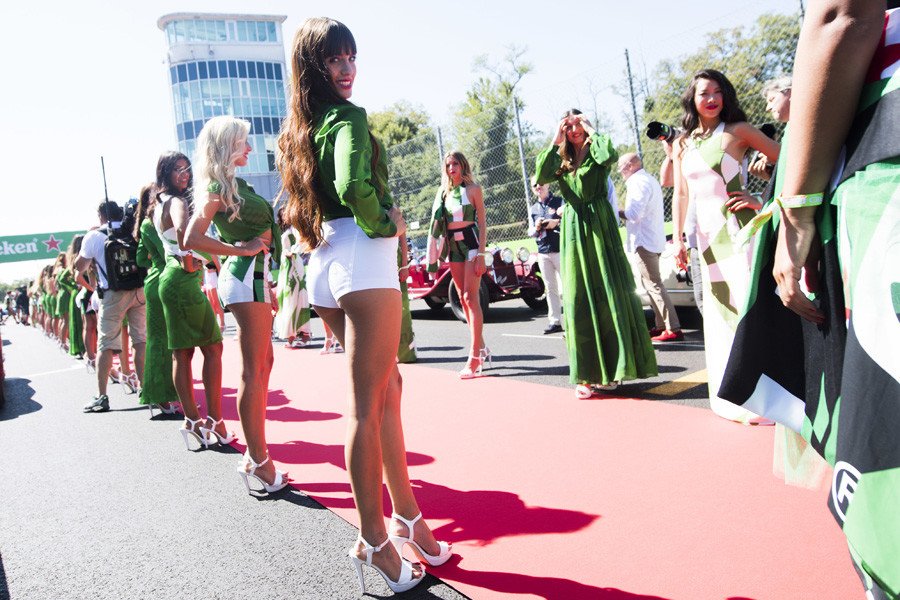 Now some women, whose current or past jobs have apparently been scrapped amid the broader heated debate over workspace sexual harassment, are venting their anger on social media. They say they have become victims of a misplaced eagerness to defend women's rights.
"Ridiculous that women who say they are 'fighting for women's rights' are saying what others should and shouldn't do, stopping us from doing a job we love and are proud to do," tweeted F1 grid girl Rebecca Cooper.
"Because of these feminists, they've cost us our jobs! I have been a grid girl for 8 years and I have Never felt uncomfortable!" said model Lauren-Jade Pope, with many more joining in with similar messages.
So the inevitable has happened, F1 gridgirls have been banned. Ridiculous that women who say they are "fighting for women's rights" are saying what others should and shouldn't do, stopping us from doing a job we love and are proud to do. PC gone mad 😡 #Gridgirls

— Rebecca Cooper (@rebeccageldard) January 31, 2018
Get me on @thismorning so I can defend us #gridgirls Because of these feminists, they've have cost us our jobs! I have been a grid girl for 8 years and I have Never felt uncomfortable! I love my job, if I didn't I wouldn't do it! Noone forces us to do this! This is our choice! pic.twitter.com/PUWcyB5BeG

— Lauren-Jade (@laurenjadepope) January 31, 2018
I love my job. I'm respected, paid well & proud to represent the team I'm working for. It's not right for anyone, let alone 'feminists' to judge our job when quite frankly they are putting so many women out of work. Where is the equality & empowerment here? #GridGirls#F1 💛🏁 pic.twitter.com/ookyjB1A8Q

— Lucy Stokes (@LucyStokes_) January 31, 2018
You can share this story on social media: