Formula 1 to replace 'grid girls' with 'Grid Kids' initiative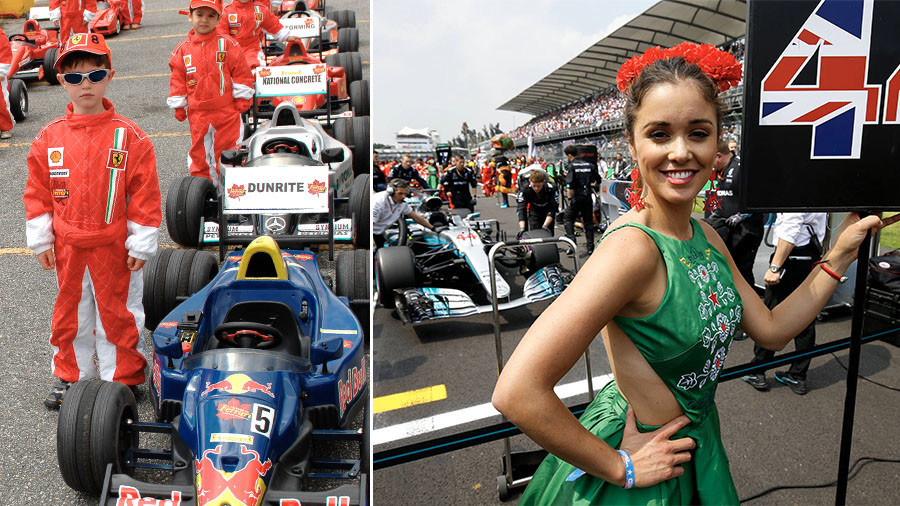 Formula One bosses have announced they will replace 'grid girls', controversially scrapped last week in an attempt to "modernize" the sport, in favor of children on the grid at all races for the 2018-19 season.
Last week, F1 and ruling body the FAI dropped the traditional pre-race ceremony role, which features female models accompanying drivers on the grids, saying in a statement the custom was "at odds with modern societal norms."
The decision was met with mixed reactions from fans and even team members, with some women on social media saying the role had been "grossly misrepresented."
On Monday, F1 announced the new 'Grid Kids' initiative – which it hopes will inspire younger fans to "get involved" in the sport, despite the role only being open to youngsters already part of a local motorsport club.
"The joint initiative will involve the local Grand Prix promoter working alongside ASNs – the FIA-recognised national sporting authorities – who will provide a unique opportunity to youngsters and their families to be part of one of the most exclusive and exciting moments of the whole race weekend," F1 said in a statement.
The children will be chosen by their clubs on merit or by lottery, accompanying the world's 20 best drivers on the grid at every Grand Prix.
F1 managing director of commercial operations, Sean Bratches, said: "This will be an extraordinary moment for these youngsters: imagine, standing beside their heroes, watch as they prepare to race, the elite of the elite in motorsport, to be there, alongside them in those precious few minutes just before the start.
"What an unforgettable experience, for them, and their families. An inspiration to keep driving, training and learning so that they can dream of one day being there themselves. What better way to inspire the next generation of Formula 1 heroes," he added.
Grid Kids it is then…local karters and the likes will take to the grid. They will be accompanied by their immediate family who will have paddock access for race Sunday.What a cool opportunity. #F1

— Jennie Gow (@JennieGow) February 5, 2018
Grid Kids have already been used in lower-level motorsport, but will now feature at all races on its biggest stage. Each child will be accompanied by their immediate family.
FIA president Jean Todt added: "Formula 1 is the pinnacle of motorsport and the dream of every young racer competing in the junior series that make up the FIA's single-seater pyramid, from karting all the way to F1."
The move has been met with some cynicism in the motorsport world, with some observers on social media calling the move "unfair" and even "demeaning."
1) Publicity stunt? Place kids in a role we've called "demeaning" and call them "grid kids"?2) What about the 99% of kids that miss out on this?3) "What better way to inspire the next generation of F1 heroes." What, as a kind of new poster material to watch drivers suit up? https://t.co/ErZUYP2bL8

— Mike Epps (@EppsRacer) February 5, 2018
So no more grid girls, but the kids are alright. Or are they? I seem to remember on a few occasions grid girls passing out in the heat. What happens if a child suffers the same? Grid girls worked in all the series too. Will the kids do that? It's a nice idea, but can it work?

— Ben Hunt (@benjhunt) February 5, 2018
You can share this story on social media: