'I hope he gets shot in the face': Comedian apologizes for 'edgy joke' about NBA player
Published time: 7 May, 2018 17:39
Edited time: 7 May, 2018 18:31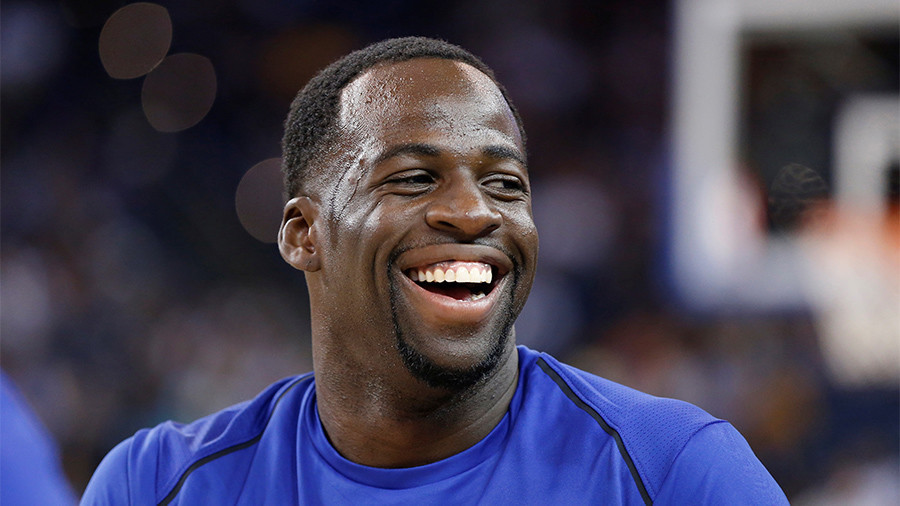 US comedian Andrew Polk is backtracking after landing in hot water for comments made about Golden State Warriors forward Draymond Green in Game 4 of their NBA playoff series against the New Orleans Pelicans.
Polk, who has appeared in popular series' 'House of Cards' and '30 Rock,' tweeted that he hopes Green gets "shot in the face" after the game which was won by the Warriors 118-92, extending their series lead to 3-1. Polk's tweet also made light of the murder rate in New Orleans, which he said was "like 37 percent."
Green was instrumental in the Warriors' victory, scoring eight points but also providing nine rebounds and nine assists for the reigning NBA champions. Polk's verified Twitter account, which boasts thousands of followers, was swiftly deactivated after news of the tweet began to spread. Hours later the account was reinstated and Polk delivered an apology message.
"I tweeted a very dumb thing meant to be an edgy joke," Polk said. "As a frustrated basketball fan, I go through ups and downs, and as a comedian, I don't always express those in a digestible way. I wish no harm to anyone over a simple game, and I apologize sincerely."
READ MORE: NHL player Marchand licks opponent on ice... again (VIDEO)
David West, a teammate of Green's, wasn't receptive to the apology and tweeted an expletive at Polk. Shortly thereafter Polk's account was once again deactivated and it currently remains deleted. Green, for his part, spoke at the post-match press conference saying that he hopes Polk "gets the help he needs."
Somewhat bizarrely this isn't the first time this week in which headlines have been made by someone wishing harm on Draymond Green, who is noted as being one of the more controversial figures in the NBA. Former player and now analyst Charles Barkley said that he hopes someone "punches Green in the face," a statement for which he apologized the following day.