Australian rugby star Folau 'stands firm' that gay people 'will go to hell'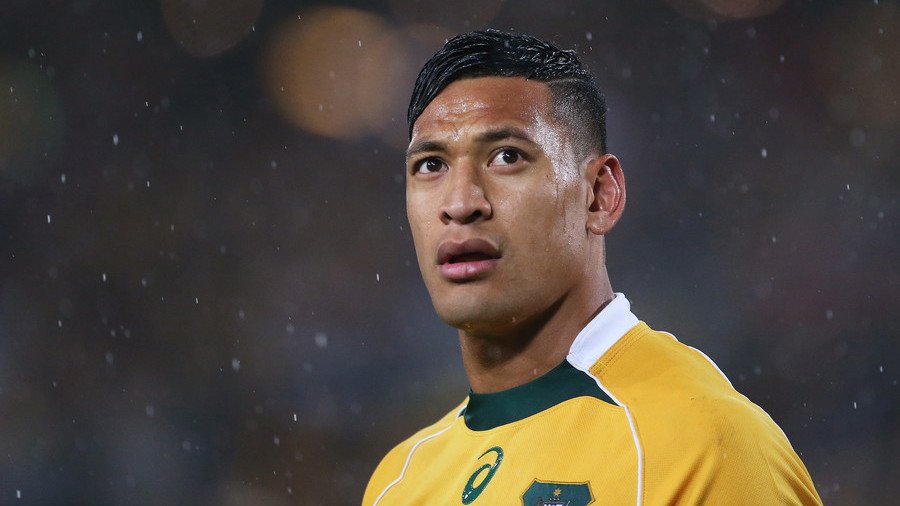 One of the most recognized Australian rugby players, Israel Folau, has remained 'firm' in his beliefs on homosexuality, despite a backlash to his controversial comments about gay people, who, he said "will go to hell."
Folau, who plans to return to action after an injury layoff, outlined that his religious convictions are something "that comes truly from [him]" while speaking to the media on Thursday.
"I've said what I said in recent weeks," Folau declared, cited by the Independent.
"I stand firm in what I believe in and that's from something personal with who I am. That's something that comes truly from the bottom of my heart. That doesn't interfere with [anything] to do with my rugby and the guys around me," he added.
Last month, the Wallabies star caused a public uproar after posting a controversial comment on his Instagram page in reply to a question from someone who asked: "what was gods [sic] plan for gay people??"
"HELL... Unless they repent of their sins and turn to God," Folau responded, provoking outcry, with many people accusing him of homophobia.
Despite an avalanche of criticism poured on the 29-year-old full-back following his comments, he managed to avoid any punishment from Rugby Australia, the country's rugby governing body.
READ MORE: Australian rugby star Folau avoids punishment for anti-gay comments
Meanwhile, last month, New Zealand's famous All Blacks released a video featuring men's team stars, alongside their female counterparts, showing the players wearing specially designed 'rainbow' jerseys as part of a 'diversity' campaign.
You can share this story on social media: