5 athletes remembered for scandal rather than sporting achievements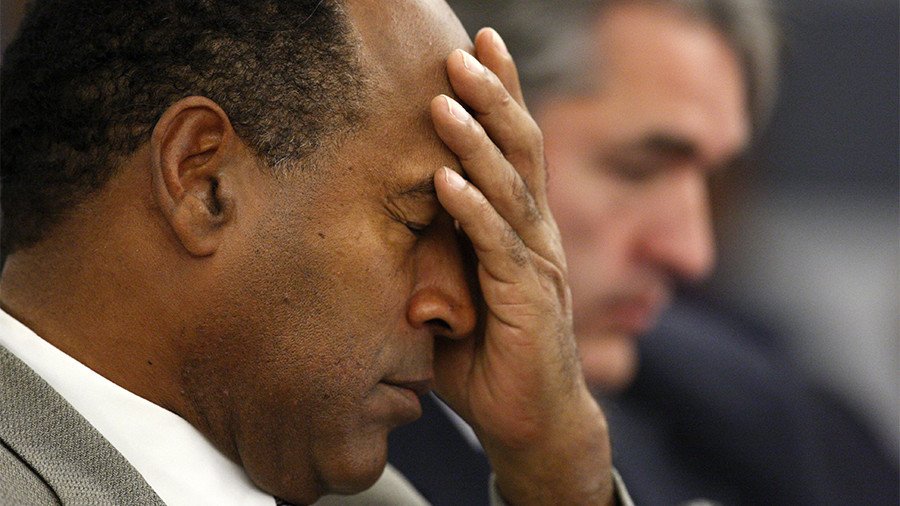 The insatiable desire to win at all costs sometimes pushes athletes beyond the limits and down a slippery slope, which can end in their reputations and careers being tarnished.
RT Sport takes a look at five athletes whose sporting achievements have been clouded by scandals that fully destroyed not only their careers but sometimes even lives.
1.Tonya Harding
Former American figure skater Tonya Harding was implicated in one of the biggest scandals ever to hit US sports.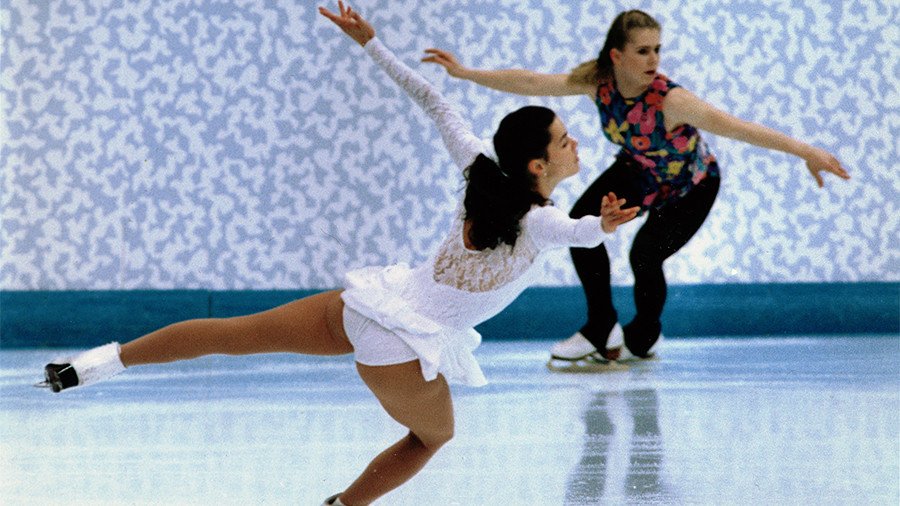 An immensely technically gifted athlete, Harding had the makings of becoming the world leader in ladies skating in the 1990s. Being the first American to successfully land a triple axel in competition, she was widely considered to be among the medal contenders at the 1992 Olympics in Albertville, France.
However, her leading position in the US squad was shattered by her teammate, Nancy Kerrigan, who won bronze at the 1992 games, moving Harding to fourth place.
From that moment on their relationship extended far beyond healthy competition, with Harding dreaming of redeeming herself for the non-medal performance at the Olympics.
In January 1994, when both skaters were getting ready for the US Figure Skating Championship, where Olympic berths were at stake, Kerrigan was attacked by a man who struck her leg with a telescopic baton. The injury forced her to withdraw from the national competition, which was won by Harding, who also booked a spot on the US Olympic squad.
Further investigation revealed that the attacker, who was identified as Shane Stant, had been hired by Harding's ex-husband, Jeff Gillooly, and her self-appointed bodyguard, Shawn Eckhardt, with the purpose of making Kerrigan unable to skate.
Suspicion immediately fell on Harding, with many people accusing her of orchestrating the attack on her main rival. Harding denied any wrongdoing, insisting she was not involved in the assault.
Following legal controversy, Harding was allowed to represent the USA at the 1994 Games along with Kerrigan, who had fully recovered from the knee injury by that time.
Harding's expectations of winning an Olympic medal fell short, as she finished in a disappointing eighth place, far behind the eventual winner, Oksana Baiul of Ukraine, and Kerrigan who settled for silver.
In March 1994, Harding received three years' probation by pleading guilty to hindering prosecution of the attackers. Following the court proceedings, she was also forced to withdraw from the 1994 World Figure Skating Championships and resign from the United States Figure Skating Association.
2. O.J. Simpson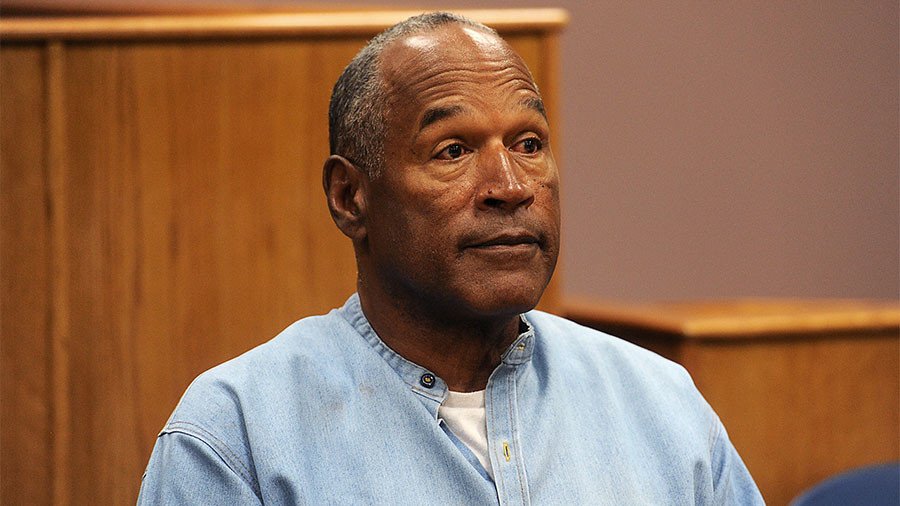 Former National Football League (NFL) star Orenthal James "O. J." Simpson is most well-known today for his court case dubbed "The Trial of the Century" and acquittal for the murders of his former wife and her friend.
Simpson was a college football rising star at the University of Southern Carolina (USC) who took the Heisman Trophy in 1968.
He spent 11 seasons in the NFL playing for the Buffalo Bills and the San Francisco 49ers. In 1973 Simpson became the first footballer to rush for more than 2,000 yards in a season.
In recognition of his professional sports achievements he was inducted into the Pro Football Hall of Fame in 1985. After retirement from sport he embarked on an acting and broadcasting career, gaining much popularity among fans.
READ MORE: 'Did you pack the explosives?' NFL's Davis arrested, charged over ill-advised airport gag
In 1994, at the peak of his TV fame, Simpson was charged with the murder of his former wife Nicole Brown Simpson and her friend Ron Goldman. In a lengthy and highly publicized trial the retired footballer was acquitted by a jury, however three years later a civil court found him liable for the deaths, obliging Simpson to pay $33.5 million to the families of the victims.
In 2007, Simpson was arrested for kidnapping and armed robbery of two sports memorabilia dealers in a Las Vegas hotel room. Following the trial he was sentenced up to 33 years in prison with a minimum of nine years without parole. After being granted parole, he was released from jail on October 1, 2017.
3. Tom Williams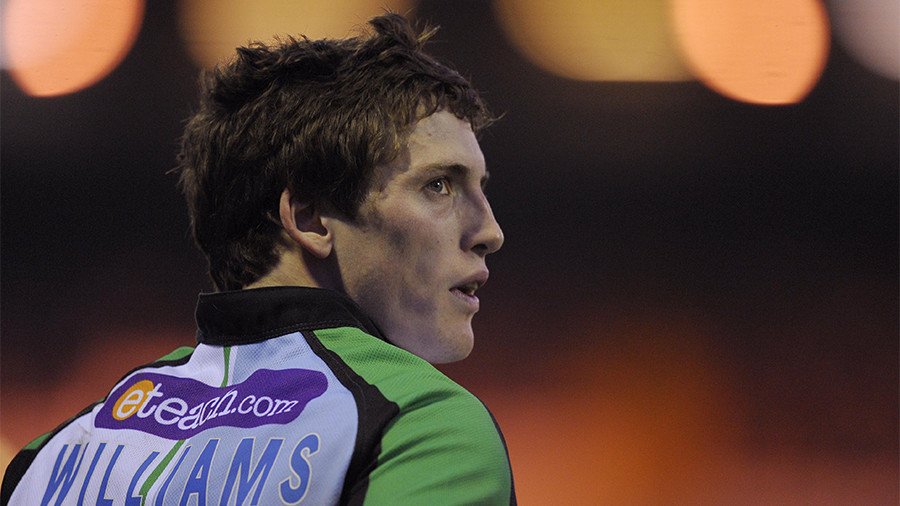 English rugby player Tom Williams of the Harlequins was suspected of fabricating a bloody injury in 2009, when he suddenly started bleeding on the field from his mouth during the Heineken Cup quarter-final against the Irish club Leinster.
As it was later revealed, Williams had hidden a blood capsule in his sock before taking it into his mouth six minutes after he joined the game. The pause in the match allowed a tactical substitution for the Harlequins who reintroduce fly-half and kicker, Nick Evans.
The fraud later resulted in a 12-month suspension for Williams, and a three-year ban for the former club manager Dean Richards. Following Williams' appeal his punishment was later reduced to four months.
4. Mike Danton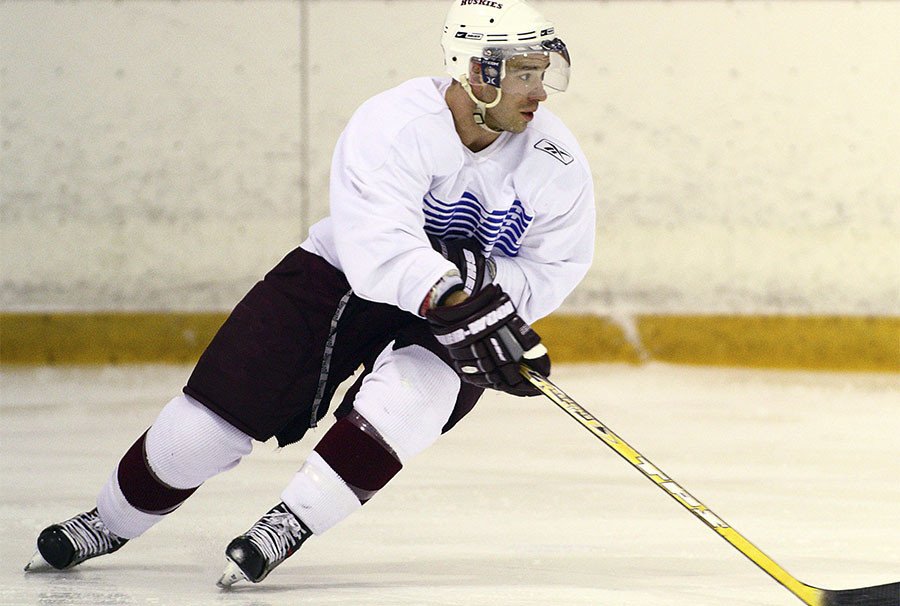 Mike Danton (born Michael Stephen Jefferson) is a former professional ice hockey player who competed for the New Jersey Devils and St. Louis Blues between 2000 and 2004.
During his only full season in the NHL, Danton spent 68 games for the Blues, netting seven goals and collecting 12 points while also racking up 141 penalty minutes.
In April 2004, just several days after the Blues were knocked out of the Stanley Cup playoffs, Danton was arrested at an airport in San Jose and charged with conspiracy to commit murder. Several months later he pleaded guilty to hiring a hitman to kill his agent – David Frost.
During the trial the judge said that "in over 18 years on the bench, I have [never] been faced with a case as bizarre as this one."
Danton was sentenced to seven-and-a-half years in federal prison, but having served five years behind bars he was released in autumn of 2009 after being granted parole.
5. Lance Armstrong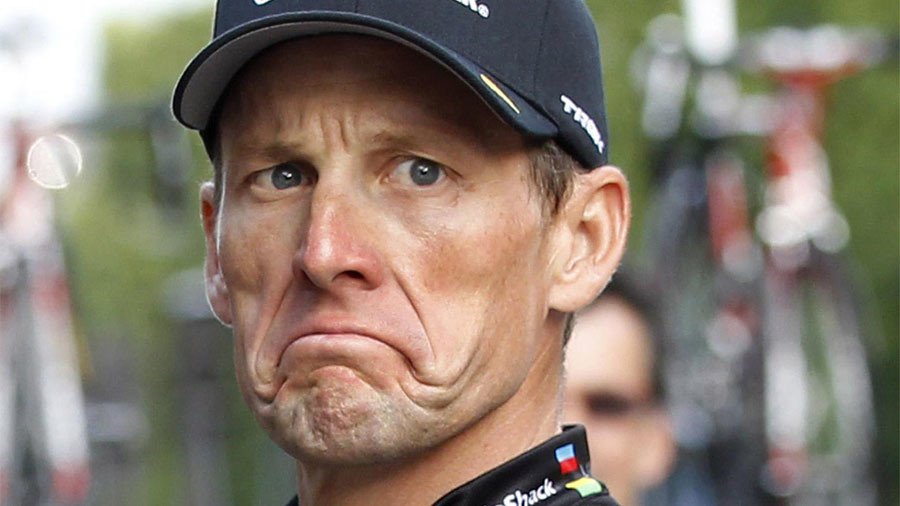 Once a deeply respected athlete and world-renowned cyclist, Lance Armstrong is now associated with the biggest doping fraud in cycling.
Armstrong had long been praised for his unbending will and determination to win not only sports competitions, but also his battle against cancer.
In 1996, in the prime of his sporting career, Armstrong was diagnosed with metastatic testicular cancer, which forced him to stay out of sport for two years.
He not only managed to battle the disease, but also returned to cycling, winning multiple awards and trophies, including seven Tour de France titles and an Olympic bronze medal.
After his recovery, he founded the Lance Armstrong Foundation to support people in their fight against cancer.
READ MORE:'A ruthless desire to win at all costs was my biggest flaw' - Armstrong
Armstrong retired from sport in 2011, but a year later he was embroiled in a massive doping scandal after the United States Anti-Doping Agency (USADA) announced the results of its independent investigation claiming that the prominent racer had taken illegal performance-enhancing drugs over the course of his career.
USADA labeled the doping fraud "the most sophisticated, professionalized and successful doping program that sport has ever seen," and stripped Armstrong of all medals and titles earned from August 1, 1998 – handing him a lifetime ban in the process.
In 2013, Armstrong confessed to doping on the Oprah Winfrey Show, prompting his long-time sponsors to immediately terminate their cooperation with the cyclist.
You can share this story on social media: