Sports stars as you've never seen them before – American artist puts wacky spin on global athletes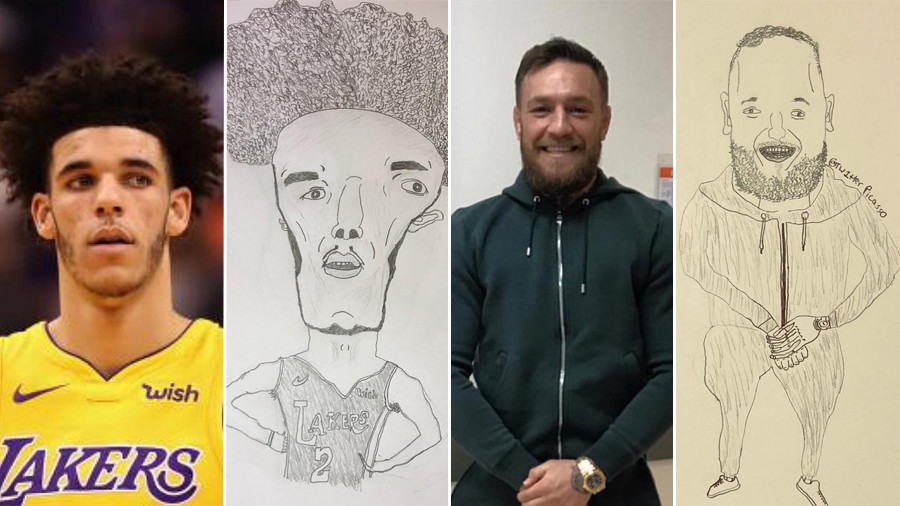 An American artist has gained international fame by creating humorous celebrity caricatures, including popular sports idols, which he posts on social media.
Known as Tw1tter Picasso or Ballpoint Papi, the man, whose real name is Kevin Park, created his Twitter page last summer, which was originally followed by just 50 users. Since then his social media accounts have gained a following of over 150,000, after he started sharing his comic drawings.
He says he tries to make his pictures as realistic as possible, while also adding several unusual and distinctive lines to make his art recognizable.
"My style is realism, but I like to put a little twist on it," Park was quoted as saying by melmagazine.com.
"I find normal realism drawings boring. Sometimes you gotta give people 14 fingers and 39 teeth. Something that will make people remember the drawing."
Park's impressive gallery contains numerous images of well-known sports figures, including MMA superstar Conor McGregor, NBA player Lonzo Ball, and Colin Kaepernick, who instigated the anthem protests in the NFL, in his signature pose.
"I had to cut a hole through my roof for this picture! I used 48 pen inks on the neck alone and it's a 15 minute walk from the bottom piece of paper to the top!," Park captioned the drawing of 6ft 11in NBA All-Star Chris Bosh, whom he depicted with a giraffe-type neck.
Park's website offers fans of his art the chance to purchase a "personalized masterpiece" created on the basis of their desired picture for $50.
"I've been drawing since I could remember," Kevin told XXL. "Mum said when she was pregnant with me she got an ultra sound, and there was actually cave paintings showing up in the womb," he added.
"The best thing from this whole thing is when people tell me how they're struggling with life and come to my page to laugh," he says.
"I get a lot of people hating on my drawings as well, but as long as my page can make people having a hard time happy then it doesn't matter to me."