US embassy in Moscow refuses visas to Russian wrestling team, blames 'lack of staff'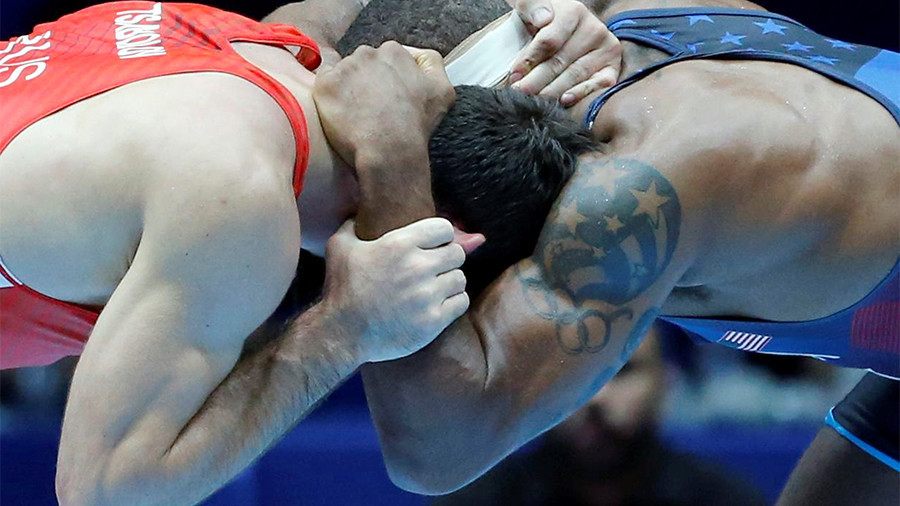 Russia's freestyle wrestling team have been denied US visas to compete in the sport's UWW World Cup in Iowa, blaming a "lack of official staff" for the failure to process the documents.
Russian team leader Vitaly Feldsherov said on Wednesday that the squad would not participate at the World Cup, held in Iowa City from April 5-9, due to problems with receiving visas.
Russia's Foreign Ministry spokeswoman Maria Zakharova later said that the US embassy in Moscow had refused the team interviews – an obligatory stage of the visa process.
In a statement, the ministry said the decision, which was taken "at the last minute," represents a "violation of governmental responsibilities" from the USA.
The US embassy claimed that a shortage of staff, because of expulsions last year, does not allow for all requests from the Russian Foreign Ministry to be met, an excuse which Russian Minister for Sport, Tourism and Youth Matters Mikhail Degtyarev claims is a sign the country "cannot cope" with fulfilling its responsibilities.
"The non-granting of US visas to the Russian freestyle wrestling team is the latest blow not only to Russian athletes, but to the world of sport," Degtyarev said on Thursday, TASS reported. "Such a decision causes confusion even for the American athletes themselves.
Russian statement says US claimed it doesn't have enough embassy staff to process the team visas after last year's expulsions. Russia claims the US "doesn't play fair" & wants to ensure its wrestlers win in Iowa City.

— James Ellingworth (@jellingworth) March 28, 2018
"The lack of consulate officials or any other formal reason for the refusal in the athletes receiving visas speaks of incompetence, that the country is not coping with their own responsibilities," he added.
READ MORE: 'England has no plans for Russia 2018 boycott': Boris Johnson changes World Cup tune