'England has no plans for Russia 2018 boycott': Boris Johnson changes World Cup tune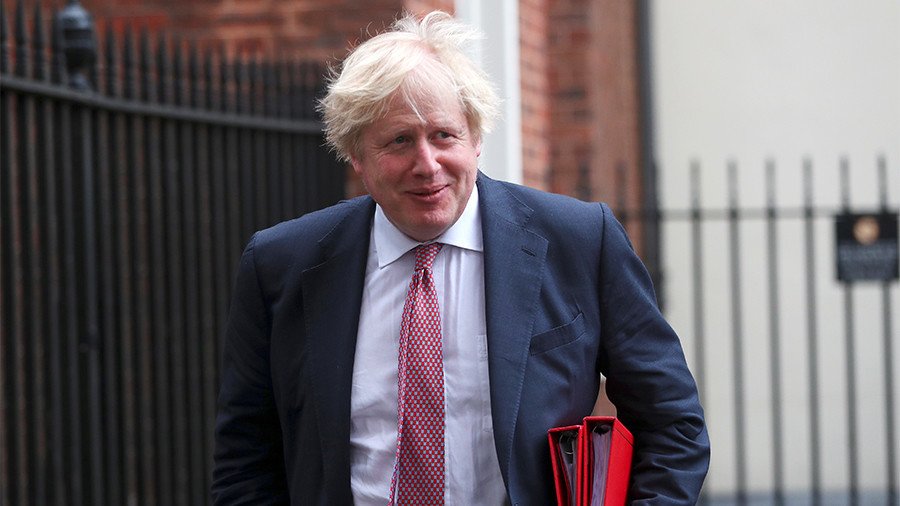 UK Foreign Secretary Boris Johnson has announced England has "no plans" to boycott the Russia 2018 World Cup, despite earlier taking a hard line over participation at the tournament this summer.
During his Q&A session in Parliament on Tuesday, Johnson told the House of Commons that the UK has "no desire to punish England fans" by refusing to take part in the World Cup, held in Russia from June 14 to July 15.
Johnson said: "There are no plans to boycott the World Cup in Russia or try to get a boycott from the England team which is a matter for the Football Association not the Government.
"We have no desire to punish England fans. There will no attendance by ministers or the Royal family as the Prime Minister told the House on March 14.
"Several other countries have decided to put in place the same measures. The onus is on the Russian authorities to honour their FIFA contract to make sure they keep Scottish fans and British fans… safe."
The UK announced a full diplomatic boycott of the World Cup in retaliation to alleged Russian involvement in the nerve agent attack on former British spy Sergei Skripal in Salisbury, UK.
In earlier comments regarding Russia 2018, Johnson compared the World Cup to the 1936 Berlin Olympics – used as a vehicle for Adolf Hitler's burgeoning Nazi rule in Germany.
A total 23 countries announced the expulsion of Russian diplomats, with the UK expelling more than 130 officials. Iceland also announced on Monday it would diplomatically boycott the Russia 2018 tournament.
READ MORE: UK participation in World Cup compromised if Russian link to ex-spy case proven – Boris Johnson
Johnson commented that the decision was a sign of the importance its international partners consider cooperation and security with the UK, but that "the holding of sporting events and the choice of venues is a matter of the relevant sporting authorities and in this case FIFA."
Today's extraordinary international response by our allies stands in history as the largest collective expulsion of Russian intelligence officers ever & will help defend our shared security. Russia cannot break international rules with impunity

— Boris Johnson (@BorisJohnson) March 26, 2018
Blundering Boris had previously claimed visa applications from English fans for Russia 2018 is much lower than those made for Brazil 2014, the last World Cup, despite English citizens not needing a visa for travel to Brazil.
England manager Gareth Southgate said last week "it's of little interest" what Johnson said about the World Cup, adding, "I was in Russia last year for the Confederations Cup and I think there were about 15,000 fans from Chile. It was an incredible atmosphere in the stadiums."
READ MORE: Johnson says English visa apps for Russia 2018 fraction of 2014, despite no need for Brazil visa
When questioned about the threat of racism in Russia, Southgate responded: "We've got to get our own house in order. There are still things going on in our country that aren't correct around racism."
You can share this story on social media: