Tragedy as Croatian footballer dies on pitch after being hit with ball (GRAPHIC VIDEO)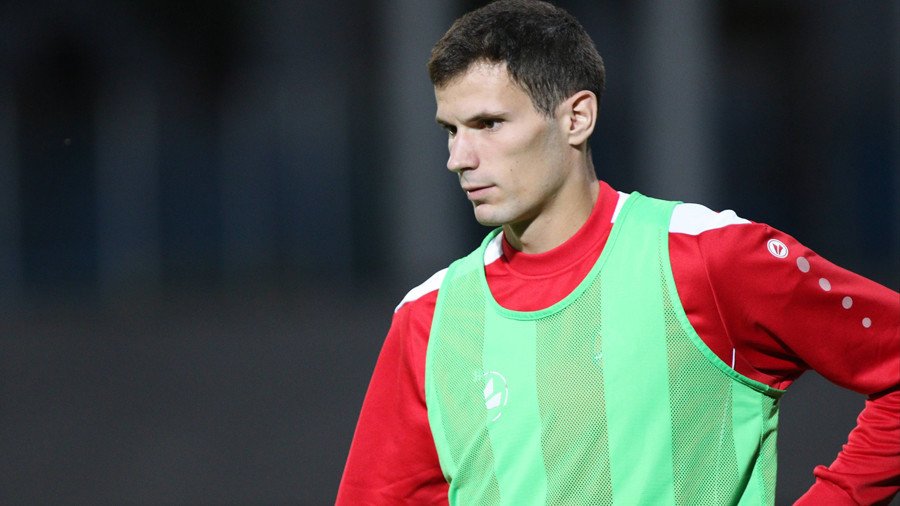 Tragedy struck in the third division of the Croatian football league when striker Bruno Boban, 25, collapsed and died on the pitch after being hit in the chest with the ball from close range during a match on Saturday.
Boban was playing for Croatian third-tier side Marsonia against Slavonija Pozega when, in the 15th minute, the ball hit Boban in the chest from close range after a defender's clearance.
Boban's reaction was delayed, as play continued before he slowly collapsed to the ground and lost consciousness. Upon realizing the gravity of the situation, players surrounding the stricken Boban and frantically called for assistance, with some attempting to lift the player up and restart his breathing.
Medics then spent 40 minutes trying to revive the player, who suffered an apparent seizure and lay prone on the grass. Attempts to resuscitate the player were unsuccessful and Boban died shortly afterwards.
The club paid tribute to Boban on their Facebook page, posting: "All Marsonia players, members of the board and club staff express deep condolences to the family for this tragic loss. Bruno, God rest his soul."
An earlier post from March 18 shows Boban scoring the third goal in a 3-0 away win against Varteks Varazdin by running from inside his own half and chipping the goalkeeper.
The video is titled "82' Brrrrrruuuuuno Booobbbaannnn, 0:3!" with the emoticon 'feeling proud'.
You can share this story on social media: