Italian football fans protest VAR as system confirmed for Russia 2018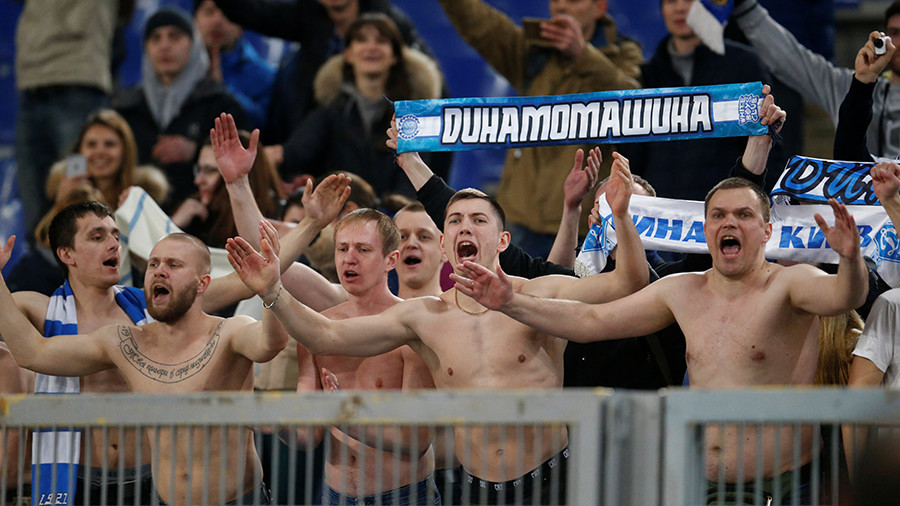 Hundreds of fans of Italian club SS Lazio have protested against Video Assistant Referee (VAR) decisions to the country's football association. It follows confirmation from FIFA the system will be used at this summer's World Cup.
FIFA chief Gianni Infantino announced this weekend at a FIFA Council meeting in Bogota, Colombia, that the controversial VAR system will be used at the 2018 World Cup, which will be held in Russia from June 14 to July 15.
The decision was reached after the International Football Association Board (IFAB) unanimously voted to approve the technology, which offers replays for match-changing decisions: red cards, penalties, mistaken identity and offside, following a two-year trial period.
"It's a decision based on the trials that were carried out in over 1,000 matches in the last two years that provide us with concrete facts that VAR definitely helps referees," Infantino said.
"It will help to have a more transparent and fairer sport which is what we want because the referee has his work cut out for him already and sometimes he can make mistakes – like any human being – and if we can help him to correct some of these mistakes, let's do so."
On the same weekend, outraged Lazio fans gathered in their droves outside the Italian Football Federation (FIGC) headquarters in Rome on Sunday in protest. One banner carried the message "VARgogna" – a play on the Italian word "vergogna", meaning disgrace.
Italian league Serie A is one of the top European leagues where VAR has been trialed this season, along with Germany's top flight Bundesliga and English League Cup matches. Lazio fans had apparently reached boiling point with VAR, complaining the system was responsible for them losing a string of games.
Flyers were handed out which listed games in which fans thought the Serie A side had been wronged. "Fiorentina, Torino, Milan, Juve, Cagliari… not to mention those games we won in spite of incredible mistakes," the flyers read, Forza Italian Football reported.
The fans continued their protest by boycotting the start of their league match at home to Bologna, leaving the Curva Nord stand almost deserted, before entering the Stadio Olimpico in the 15th minute. There was no immediate comment from the FIGC.
READ MORE: FIFA lifts 28yr ban on Iraq international friendlies in place since Saddam invasion
Despite FIFA's approval, Aleksander Ceferin, president of European football's governing body UEFA, says VAR will not be used in next season's UEFA Champions League. "Nobody knows exactly how VAR will work. There is already a lot of confusion," he admitted.
You can share this story on social media: