Daughter of Russian UFC fighter caught up in Florida mass shooting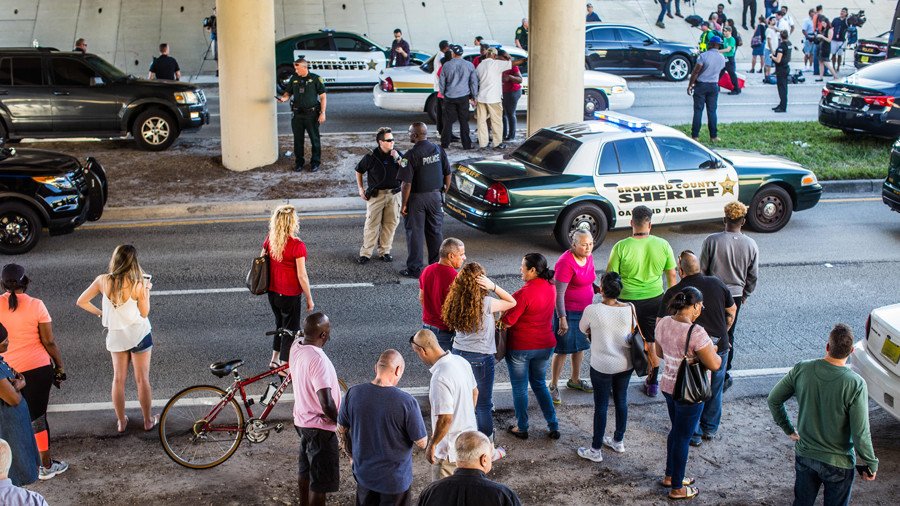 The daughter of Russian UFC heavyweight Alexey Oleynik was among the students caught up in the Florida high school mass shooting which left 17 people dead on Wednesday.
The 40-year-old MMA fighter took to social media on Wednesday following the news of the deadly shooting at the Marjory Stoneman Douglas High School in Parkland.
READ MORE: Terrifying footage from inside Florida school shooting (VIDEO)
"We've faced it. A prosperous neighborhood, good school, safety… And then you see your child running from the school filmed by the helicopter camera, while watching news about deadly shooting in school. I turned the sound off.
"Don't want to make further comments," Oleynik wrote in Russian in an Instagram post.
The fighter's eldest daughter, Polina Oleynik, escaped unharmed, and the post includes muted video clips showing the girl first hugging her mother and then being interviewed by a local news channel.
Oleynik, his wife and their four children spend most of their time Moscow, but often travel to the States, where the Russian fighter trains for UFC bouts at the Florida-based American Top Team MMA gym.
The lone attacker, suspected to be 19-year-old Nikolas Cruza, opened fire outside the Parkland school near the end of the school day on Wednesday. He then proceeded inside and continued shooting. The incident left 17 people dead and at least a dozen injured.
READ MORE: Florida school shooting suspect Nikolas Cruz arrives at Broward County jail (VIDEO)
Twelve of those killed were found inside the school building, two were found just outside and one in the street nearby. Two more people succumbed to their wounds in the hospital.
You can share this story on social media: