Florida school shooting suspect Nikolas Cruz arrives at Broward County jail (VIDEO)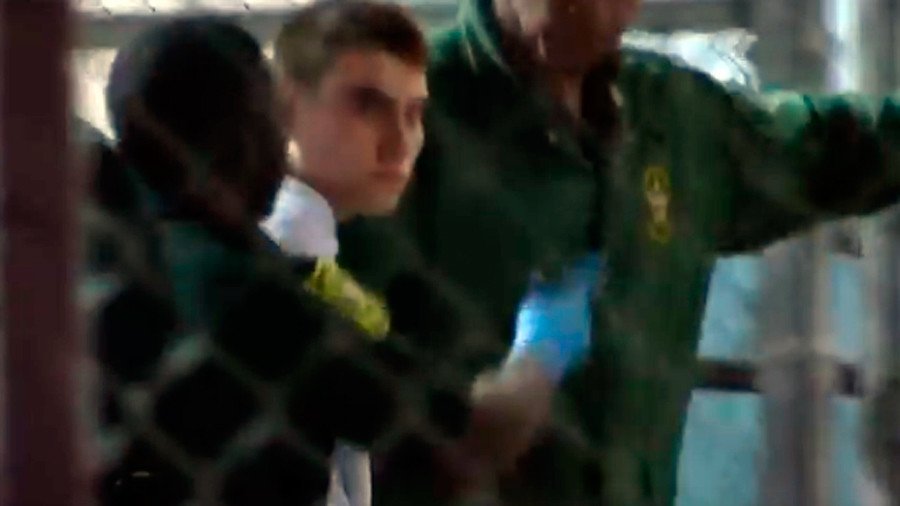 The 19-year-old suspect in Wednesday's mass shooting at a Florida high school is being held on 17 counts of premeditated murder, according to the local sheriff.
Nikolas Cruz was transferred to the local jail Thursday as investigators pore over the scene at the Marjory Stoneman Douglas High School. Cruz arrived under heavy police escort at the Broward County jail in the early hours of Thursday morning, still in his hospital gown.
At least 17 people were killed and a dozen more injured during the shooting Wednesday at the school in Parkland, Florida. Investigators have yet to remove the remains of 15 people still at the school as overnight investigations continued.
Cruz was reportedly expelled from the school for disciplinary reasons.
You can share this story on social media: