'It was an important task for the universe' – WADA informant Rodchenkov on 'Russian doping' claims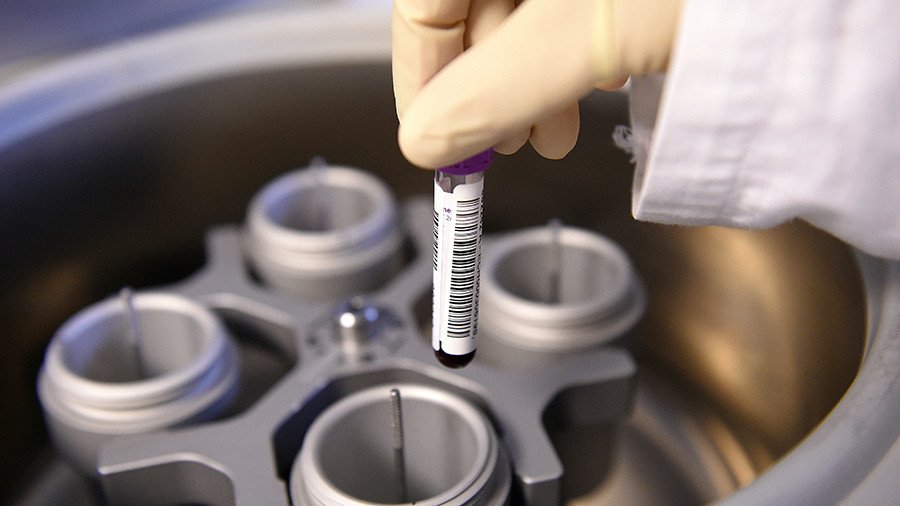 In the latest documentary from German journalist Hajo Seppelt, a person said to be disgraced doctor Grigory Rodchenkov states he feels no guilt for Russia's Olympic exclusion, adding that he "fulfilled a very important thing."
The documentary features an alleged phone interview with Rodchenkov, the former head of the Moscow Anti-Doping Laboratory who fled Russia in 2015. His allegations of the widespread doping violations in Russia before and during the 2014 Sochi Olympics formed the basis for a World Anti-Doping Agency (WADA) report, authored by Canadian lawyer Richard McLaren.
His testimony instigated a massive crackdown against Russia, resulting in complete exclusion of Russia's team from the Winter Games in PyeongChang. According to the documentary, Rodchenkov now lives in the US under a witness protection program, in a place without an internet or telephone connection so that his whereabouts cannot be detected.
In the phone interview featured in the program, a person identified as Rodchenkov claimed that the role of Russian President Vladimir Putin in the alleged doping scheme was undeniable.
"I am aware that Putin knows 'full' and 'sharp' details from Mutko (the former Russian sports minister). And moreover Mutko told me that Putin remember[ed] my name very well in 2011," he said.
Indeed, President Putin spoke of Rodchenkov during his Q&A session last year, noting Rodchenkov's appointment was "a mistake." The Russian Investigative Committee's probe revealed the former doctor himself provided athletes with drugs and orchestrated the tampering of test results.
"It was a very simple chain. I am reporting to Nagornykh (the former Russian vice sports minister), Nagornykh reporting to Mutko, Mutko reporting to Putin. Because Putin would like to know everything. And Putin's approach was: 'don't hide your problem, open your problem and threats and we [will] do everything to solve your problems,'" he added.
READ MORE: 'I'll destroy all Russian Olympic sports for next 5 years' – revelations of WADA informant Rodchenkov
Later the man believed to be Rodchenkov stresses that the Russian president had nothing to boast of on the international stage, and consequently made the home Olympics in Sochi a tool to demonstrate his power.
"[The] Sochi Games for Russia was a major project for Putin. Because he had nothing to demonstrate, only success in the Olympic Games – that's it," he said.
Putin has previously said that information provided by Rodchenkov cannot be treated as trustworthy, suggesting the FBI may be drugging the disgraced former doctor, who faces charges of trafficking highly potent illicit drugs in his home country.
Other Russian officials also doubted Rodchenkov's psychological stability, taking into account that he spent several months in a psychiatric hospital after being diagnosed with mental disorders. Last year, Russian NTV channel aired extracts from different clips, purportedly showing Rodchenkov. The man in one of the videos claimed that he "almost killed himself," as well as admitting to being a patient at the Kashchenko psychiatric hospital.
In the interview, which was released by the German ARD channel on Monday, Rodchenkov allegedly details the doping scheme which he says existed in Russia for many years, adding that the roots originated not from the Sochi Olympics, but rather dated back to Soviet times, when Moscow hosted the 1980 Summer Games.
With the Russian team disqualified from the upcoming Winter Olympics, the former doctor says he feels no guilt for Russia's exclusion.
"I fulfilled a very important thing in front of the universe. I showed how many problems we still have in sports and doping control. Somebody, someone should tell this, and I'm happy that I was in the center of a doping control scheme and then later I changed everything and I disclosed the conspiracy."
The 2012 London Games organizers came under fire as well, as Rodchenkov, who claims he personally tampered with doping samples in Sochi, criticized them for poorly overseeing doping control during the Summer Olympics. He alleged that their incompetence led to reanalysis of doping probes which later revealed the presence of banned substances.
READ MORE: 'Grigory Rodchenkov confused his own evidence while testifying in CAS' – lawyer
In a 2016 interview with the New York Times, Rodchenkov described how he personally designed a three-drug cocktail of banned substances that he mixed with liquor, giving it to Russian athletes during the Olympics. He then flew from Russia to Los Angeles, claiming he was forced to resign.
While testifying against Russian athletes who are trying to overturn their Olympic bans in the Court of Arbitration for Sports (CAS), Rodchenkov reportedly confused his own evidence which he had provided to the New York Times.
In his newly released documentary, Seppelt also lambasts the International Olympic Committee (IOC) President Thomas Bach, who in his view should have banned the entire Russian team from the 2016 Games in Rio, as well as the upcoming PyeongChang Olympics.
Seppelt met several former IOC officials, including honorary member Walter Troger, and the first president of the World Anti-Doping Agency (WADA), Richard Pound, who said that their proposal to impose a blanket ban on Russia was strongly opposed by Bach.
"Sport has a lot to do with politics. Bach plays a key role in the Russia story. He is kowtowing to Russia and Putin," Troger said.
Yet, the Russian Foreign Ministry called the committee's decision to ban the country as a team from the 2018 Olympics another attempt "to isolate Russia." While the IOC allowed athletes with "clean doping" records to compete, it did not include several leading athletes, even though they have not been implicated in doping violations.
Earlier, hacker team Fancy Bears released IOC officials' correspondences, including emails, supposedly sent by late IOC honorary member Hein Verbruggen, in October 2016. In one of them, he purportedly accused WADA of failing "to be a viable and universally trusted and respected anti-doping organization." WADA, he allegedly wrote, "has from the beginning (17 years ago) also been used for politics."
READ MORE: 'WADA has been used for politics from the beginning' – leaked email to IOC President Bach
Another leak by the group had emails that appeared to indicate that Richard McLaren's report was intended to lead to a blanket ban on Russia. "[McLaren's] real goal" was "not to fight against doping," according to an email allegedly sent from IOC director of legal affairs Howard Stupp to senior IOC members Christophe De Kepper, Mark Adams, and Richard Budgett.
In another revelation against the committee, Fancy Bears accused WADA of double standards, saying WADA's "Therapeutic Use Exemptions" (TUE) program allows the Olympic committees to turn a blind eye to athletes from other countries who obtain permission to take medication for illnesses or health conditions.
Fancy Bears also revealed the doping sample bottles used by WADA at the Rio Olympics tended to break, according to emails allegedly written by the Rio doping laboratory head, Francisco Radler de Aquino Neto.
Despite Seppelt repeatedly embarking on the task of exposing state-sponsored doping in Russian sports, the German reporter still alleges that the doping tests for PyeongChang may not be accurate. He conducted experiments with the WADA-approved security bottles, which he easily opened after they were sealed.
Seppelt stated that Berlinger AG, a producer of the doping kits, knew about the defects of its bottles but did nothing to prevent potential manipulations. The IOC said it was "very concerned" and requested WADA to ensure the anti-doping tests in PyeongChang will be conducted in "a credible and reliable way."
READ MORE: German lab questions integrity of WADA doping kits that can be 'opened manually'
You can share this story on social media: