'I'll destroy all Russian Olympic sports for next 5 years' – revelations of runaway WADA informant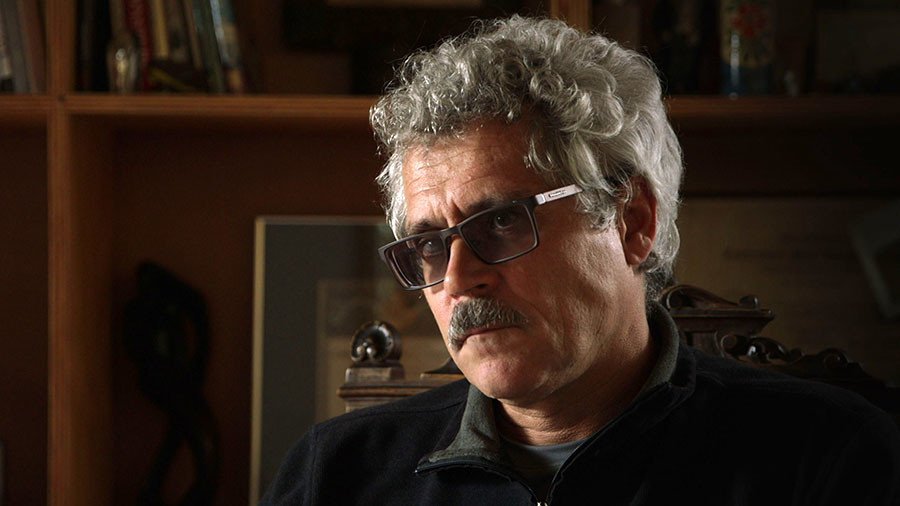 The WADA informant who accused Russia of state-sanctioned athletic doping said that he "does not care about the fight against doping" in a video released by a Russian TV channel. The fate of Team Russia's participation in the 2018 Olympics is to be decided on Tuesday.
On December 2, Russia's NTV aired extracts from three different videos purportedly showing the former Moscow anti-doping lab chief, Grigory Rodchenkov, making a series of shocking statements. In one video, a man who strongly resembles Rodchenkov admits that he "does not care about the fight against doping."
In another clip, the same man says that he's a "terrible person" who has "sold his soul" – although he was quick to point out that his "price had risen." He goes on to boast that his "expensive" apartment in Los Angeles and latest-model Infiniti "are paid for" in full.
"I'll make sure you have one positive sample of 20,000. I'll make sure I have 100 samples, and I will destroy all Olympic sports of Russia for the next five years!" the person believed to be Rodchenkov declares in one of the videos obtained by NTV. The channel did not elaborate on the details of the videos' origins.
Rodchenkov fled Russia for the US in November 2015. His testimony about alleged misconduct by Russian authorities during the 2014 Sochi Olympics formed the basis for a World Anti-Doping Agency (WADA) report authored by Canadian lawyer Richard McLaren. The report, released in July 2016, claims that Russian athletes participated in systematic doping with the full knowledge of the Kremlin.
Acting on McLaren's recommendations, the IOC banned Russian track-and-field athletes from participating in the 2016 Rio Olympics and excluded the entire Russian team from the Paralympics.
In September of this year, a Moscow court ordered Rodchenkov's arrest in absentia. He is wanted on charges of abuse of authority, and Russia is currently seeking his extradition from the US.
Rodchenkov doesn't seem to dispute that he is guilty of serious wrongdoing. "I have [committed] all sins except pedophilia, homosexuality and drug trafficking," Rodchenkov confesses in one of the videos.
The language of the man in the videos is quite offensive, apparently induced by alcohol, as he suggests himself. At one point he breaks into a tirade against a "fat Negro." He continues: "What an idiot... [She] walks and drops a bin full of dog sh*t – what a country this is!" the man in the video says, adding that he's not surprised "all Americans are so rude."
Rodchenkov has previously taken credit for developing a three-drug cocktail of banned substances that he mixed with liquor. He claims he provided the elixir to Russian athletes during the 2014 Sochi Winter games.
However, in one of the videos released by the NTV, Rodchenkov insists that the recipe for "Duchess," the name of his now-infamous cocktail, actually has American origins. He says the idea came to him after he was inspired by the works of prohormones-industry researcher William Llewellyn.
The person in the video also reveals he "almost killed himself," committing a hara-kiri, and admits he used to be a patient at the Kashchenko psychiatric hospital.
Moscow has repeatedly disputed Rodchenkov's whistleblower status, pointing out that he was actively involved in the crimes he now accuses others of committing. Russia's Investigative Committee said in November that they gathered enough evidence showing that Rodchenkov destroyed the doping tests of athletes in violation of the requirements of the International Standard for Laboratories of the World Anti-Doping Agency, as well as the agency's letters regarding the whereabouts of the samples.
READ MORE: Russia against doping allegations: From claims to facts & WADA-admitted 'non-sufficient evidence'
Rodchenkov is enrolled in a witness protection program in the US, according to both Russian and Western media reports.
Pressurized by anti-doping organizations that take Rodchenkov's claims at face value, the IOC will meet on December 5 to decide whether Russian athletes will be allowed to participate in the 2018 Winter Olympics.
The International Paralympics Committee (IPC) has already decided to uphold its blanket ban on Russian athletes in the upcoming Winter Paralympics.
You can share this story on social media: