Pyeongchang ban? German reporter claims 2018 Winter Olympics won't include Russia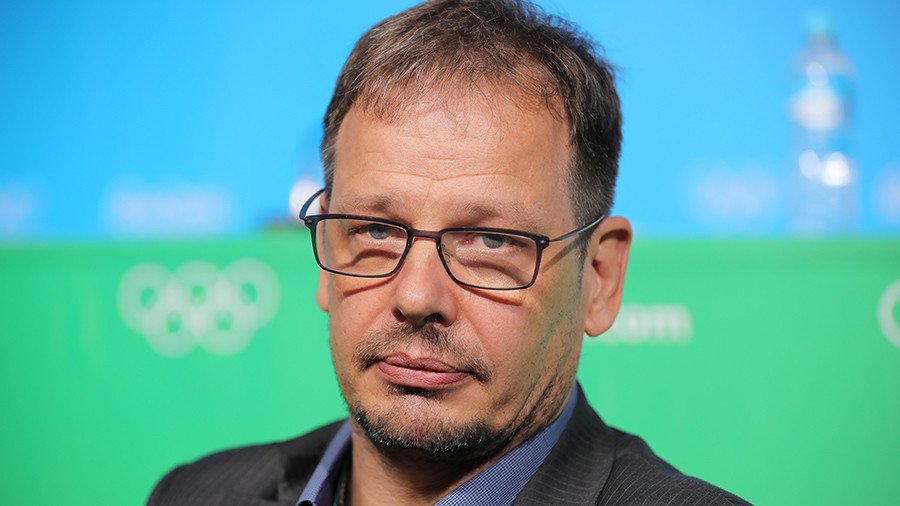 A German journalist and documentary filmmaker on alleged doping in Russian sports, Hajo Seppelt, believes Russia faces the threat of being banned from the 2018 PyeongChang Winter Olympics.
In a speech broadcast by German channel ARD on Sunday, Seppelt said that according to his sources, the World Anti-Doping Agency (WADA) will not restore rights to the Russian Anti-Doping Agency (RUSADA) at meetings held this week in Seoul, South Korea, which could lead to the International Olympic Committee (IOC) banning Russia from the Games.
"According to new information ARD German Television received today, WADA will call the Russian Anti-Doping Agency at its meeting in Seoul this week in South Korea 'not code compliant'," Seppelt said.
"That means the Russian Anti-Doping Agency didn't fulfill the criteria, the requirements which have been necessary to reinstate them. There are two big reasons for that: the first one is Russia still denies any responsibility, doesn't admit that there was a state-run doping program working in Russia for many years. And the second thing is that there are still samples sealed [and] stored in Moscow, in Russia, and WADA has no access to these samples."
Seppelt also insisted that WADA has received new evidence which proves that Russia's alleged state-backed doping system was "much bigger" than initially expected.
"WADA is now in possession of a new database with a lot of evidence, potential evidence. They are checking it now, which might extend the doping allegations on an unexpected scale because there are so many data which might lead to the conclusion that the system in Russia was much bigger than so far expected."
Seppelt predicted that the head of the IOC will face pressure when deciding on Russia's participation at the PyeongChang Winter Games with a ban being among the possible actions.
"This means for the IOC, that the pressure regarding the question whether Russia should be allowed to compete at Pyeongchang Olympic Winter Games 2018, this question will now be discussed again and the pressure against Thomas Bach, the IOC president, is bigger and bigger.
"So he has [the] choice between let's say hard place and stone rock [sic] because there is no way for the IOC not to address the issue and it's getting more and more probable that Russia maybe will...be banned from the Olympic Winter Games in Pyeongchang 2018."
Seppelt also claimed that Russia's Paralympic athletes will not take part at the Winter Games in South Korea, and Russian track-and-field team members will continue performing under a neutral flag.
"The International Paralympic Committee (IPC) has always said that one requirement: that RUSADA must be called code-complaint in order to allow Russian Paralympic athletes to compete at Paralympic Games 2018 in Pyeongchang.
"That means for now, the next question that Paralympic athletes from Russia might be not allowed to compete at the Paralympics. And also it has an impact on athletics the International Association of Athletics Federations (IAAF) said only code-compliant RUSADA will lead to the reinstatement of the Russia's national athletics federation (RUSAF).
"And if there is no code compliance, the Russians will not be allowed, that is the current status, to compete at the bigger events under their own flag. [That] means for 2018 maybe we will not see Russia as [a] country, as [a] participating country at European track and field championships in Berlin in August."
Russia's Deputy Prime Minister Vitaly Mutko criticized Seppelt for his claims, saying such allegations have become common ahead of WADA meetings.
"This is their [the Western media's] style – to issue such articles on the eve of WADA meetings and later to deny those reports," Mutko said, TASS reported.
"This is a well-planned and aims to discredit Russia. In December [before IOC Executive Board meeting], we will see statements by dozens of athletes and national committees and various interviews which will create the illusion [of a negative attitude towards Russia].
"Seppelt has obviously become WADA's press secretary if he announces the organization's decisions. I would have been outraged by this if I were on WADA's Foundation Board. It's funny to guess an overall decision of a body which is assumed to be democratic. How can he know what criteria we have met and what we have not?" Mutko added.
Last Monday, the New York Times published an article titled 'No Russian Anthem at Olympics? I.O.C. Weighing Possible Penalties,' in which the outlet reported on possible penalties against Russia at the 2018 Olympics, citing "several people with knowledge of the deliberations."
Following the publication, the IOC branded the claims "premature speculation" when RT addressed the committee for comment.
"This is all premature speculation before the Oswald and Schmid Commissions have even completed their work and before due process, to which any individual and organization is entitled, has been followed," read the official answer from the IOC.
In November 2015, RUSADA was declared non-compliant with the WADA code following accusations of alleged widespread doping in Russian sport. WADA later worked out a Roadmap to Code Compliance for the body, which outlines the criteria which RUSADA must meet in order to be reinstated.
READ MORE: 'Premature speculation' – IOC on reports of Russian anthem ban
Russian law enforcement officials on Monday asked WADA to join its investigation into new information about doping cases, the Associated Press reported.
WADA said Friday it had obtained a database of all drug-test data from the Moscow laboratory from 2012-15, which could back up allegations by the lab's then-director Grigory Rodchenkov of a vast doping conspiracy.
Russian Investigative Committee spokeswoman Svetlana Petrenko says the body is "ready for cooperation" with WADA and has sent an official request.
You can share this story on social media: