'Premature speculation' – IOC on reports of Russian anthem ban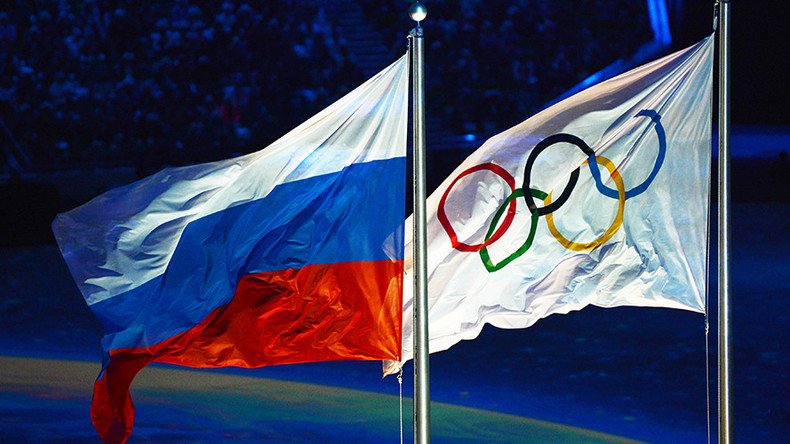 The International Olympic Committee (IOC) has said it is "premature" to discuss a possible ban on the Russian national anthem at the upcoming Winter Olympic Games in Pyeongchang, South Korea, after reports on the issue emerged in US media.
The New York Times published an article on Monday, headlined 'No Russian Anthem at Olympics? I.O.C. Weighing Possible Penalties,' in which the outlet reported on possible penalties against Russia at the 2018 Olympics, citing "several people with knowledge of the deliberations."
After the article appeared, RT contacted the IOC for clarification.
"This is all premature speculation before the Oswald and Schmid Commissions have even completed their work and before due process, to which any individual and organization is entitled, has been followed," reads the official answer from the committee.
RT also contacted the Russian Ministry of Sport for comment.
"It is strange that such a respected publication as the New York Time takes it upon itself to make statements on behalf of the IOC," the ministry said in an email.
"Our national team has received an invitation to take a part in the 2018 Games and is currently preparing for the tournament. No other official letters have been received, and thus we don't consider responses on unclarified information."
Last week, the IOC handed life bans to two Russian skiers, Alexander Legkov and Evgeniy Belov, on the basis of the evidence provided by the Oswald and Schmid Commission into alleged doping by Russian athletes. The committee banned the athletes from participating in any future Olympics, though it did not specify the kind of doping violation they had committed.
The Olympic governing body also annulled the results that were recorded by the skiers at their home Winter Games in Sochi in 2014, where Legkov won gold in the men's 50km race and added a silver in the men's 4x10km relay, while Belov was not among the medalists.
However, the IOC president, Thomas Bach, last week warned against premature calls for the disqualification of Russia from the 2018 Pyeongchang Winter Olympics, stating that everybody has the right to a "fair and due procedure," referring to the ongoing Oswald Commission.
"It was very clear, the Olympic Movement considers it unacceptable that some sanctions are being demanded in the public domain," Bach said, insidethegames.biz reported.
READ MORE: IOC decision over Russian skiers is 'bewildering & worrying' – Russian Deputy PM Mutko
Last month the US Olympic Committee CEO, Scott Blackmun, called for action over allegations of Russian doping, saying"it is beyond frustrating" that no action has been taken since the publication of the WADA-sanctioned report by Canadian lawyer Richard McLaren on the alleged state-sponsored doping in Russia.
"The time for action is now," he said back then. "I believe the IOC is pursuing the findings of the McLaren Report, both in earnest and in good faith, and I believe the IOC when they say there will be consequences for the bad actors. But at some point, justice delayed is justice denied, and we are fast approaching that point."
You can share this story on social media: