IOC decision over Russian skiers is 'bewildering & worrying' – Russian Deputy PM Mutko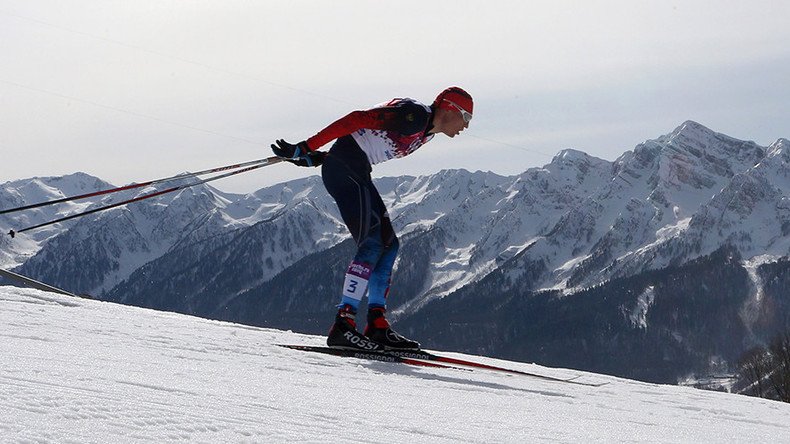 Russian Deputy Prime Minister Vitaly Mutko commented on the recent decision of the International Olympic Committee's (IOC) to hand lifetime bans to two Russian Olympic cross-country skiers.
Mutko, a former minister for sport, called the IOC's decision over Alexander Legkov and Evgeniy Belov "bewildering" and "worrying," adding that the athletes should submit an appeal to court.
"A person [who spent] so many years in sport, earned a great reputation, never breached any anti-doping rules and was among the world's best athletes, was always under control of anti-doping services, is now completely defenseless against some indirect evidence," Mutko said, TASS reported.
"It will be right and the most natural decision to submit an appeal to the Court of Arbitration for Sport [CAS]," he added.
Russian Olympic Committee (ROC) President Alexander Zhukov has also supported the idea of the appeal to overturn the sanctions in court.
"Our athletes have all the bases to appeal the lifetime ban," Zhukov told TASS.
"Emotions should not prevail right now, we have to monitor the situation. All the necessary assistance will be and has been rendered to the athletes."
On Wednesday, the IOC banned Legkov and Belov from competing in any future Winter Olympics. The committee did not specify the kind of violation the skiers had committed, but said both of them were "ineligible to be accredited in any capacity for all editions of the Games of the Olympiad and the Olympic Winter Games subsequent to the Sochi Olympic Winter Games." The skiers were also stripped of the results displayed at the Sochi Games, where Legkov triumphed in the men's 50km race and settled for silver together with the relay squad in the men's 4x10km event, while Belov was not among the podium finishers.
In December 2016, six Russian cross-country skiers received provisional suspensions from the International Ski Federation (FIS) over alleged doping breaches. Apart from Legkov and Belov, the list of suspended athletes also includes Alexey Petukhov, Maxim Vylegzhanin and two female skiers – Julia Ivanova and Evgenia Shapovalova, who are still waiting for the IOC's decision.
You can share this story on social media: