IOC hands Russian Sochi Olympics skiers lifetime bans over doping violations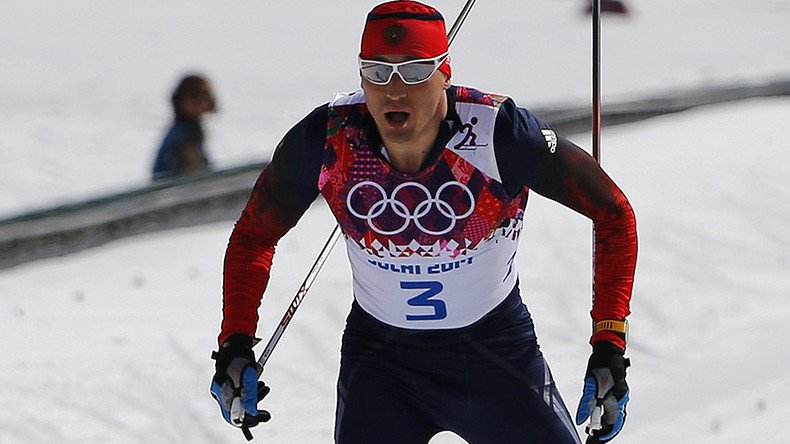 The International Olympic Committee (IOC) has banned two Russian cross-country skiers, Alexander Legkov and Evgeniy Belov, from taking part in any future Olympic Games, while their results from the 2014 Sochi Games have been annulled.
Legkov won a gold medal in the men's 50km at Sochi 2014, as well as silver in the Russian national team in the 4x10km relay, while Belov was not among the medal winners. The news was originally reported by TASS, referring to the athletes' lawyer, Christof Wieschemann, who later released a statement on his website.
"With the decision, the IOC goes far beyond the findings provided by the McLaren report without further investigation and without further evidence, and opposes the already existing decision of CAS/TAS in the same case," says the statement on the lawyer's website.
"The decision deserves the term scandal. [It] mocks the declaration of the President of the IOC, Dr. Thomas Bach, to decide only on the basis of secure evidence."
The IOC later released a statement to confirm the news, referring to anti-doping violations by the athletes.
The committee did not specify the kind of violation the skiers had committed, but said both of them were "ineligible to be accredited in any capacity for all editions of the Games of the Olympiad and the Olympic Winter Games subsequent to the Sochi Olympic Winter Games."
The athletes' lawyer, however, stated that IOC decision does not imply a ban on participation in competitions run by the International Ski Federation (FIS), while he plans to submit an appeal to the Court of Arbitration for Sport (CAS) to overturn the decision.
While the exact reason for the ban is unclear and it might be appealed, the damage has already been done, according to Ellis Cashmore, professor of sociology at Aston University, as the IOC is expected to make a decision soon on allowing Russia to take part in the upcoming Winter Olympics in South Korea.
"The timing of that is absolutely brutal, as far as Russia's negotiating party is concerned. It couldn't be worse actually," Cashmore told RT.
You can share this story on social media: