Why no-one should believe in 'Russian doping' in skiing, according to star coach Markus Cramer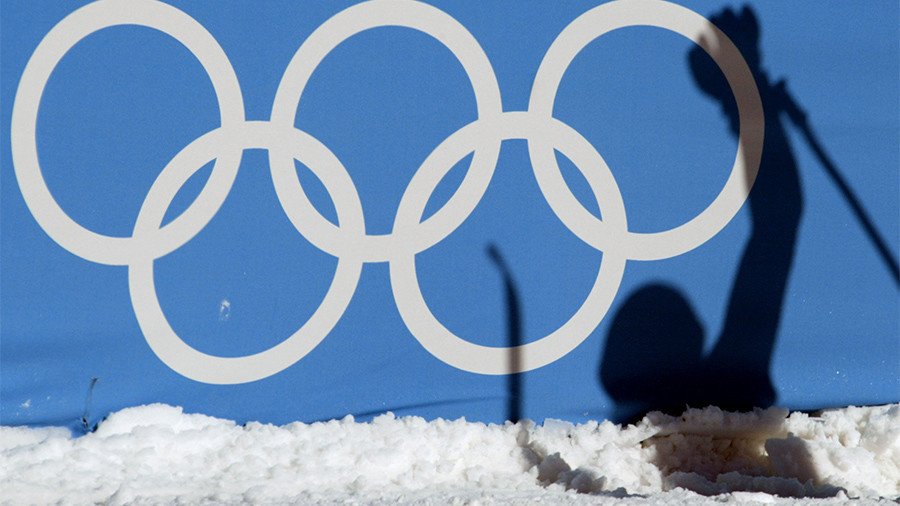 It's bitterly cold on top of the hill overlooking the Swedish town of Gallivare. However, inside the hotel perched on top of that hill one man is fuming hot.
"There is no doping – only the hard work they do. They are really motivated and work really, really hard. The skiers are subjected to so many doping tests – before, during, after the season, in fact we had doping control officers taking probes this very morning. We have no problem with doping!"
The name Markus Cramer might not be a household name for a casual observer, but in cross-country skiing circles it is instantly recognized and evokes huge respect.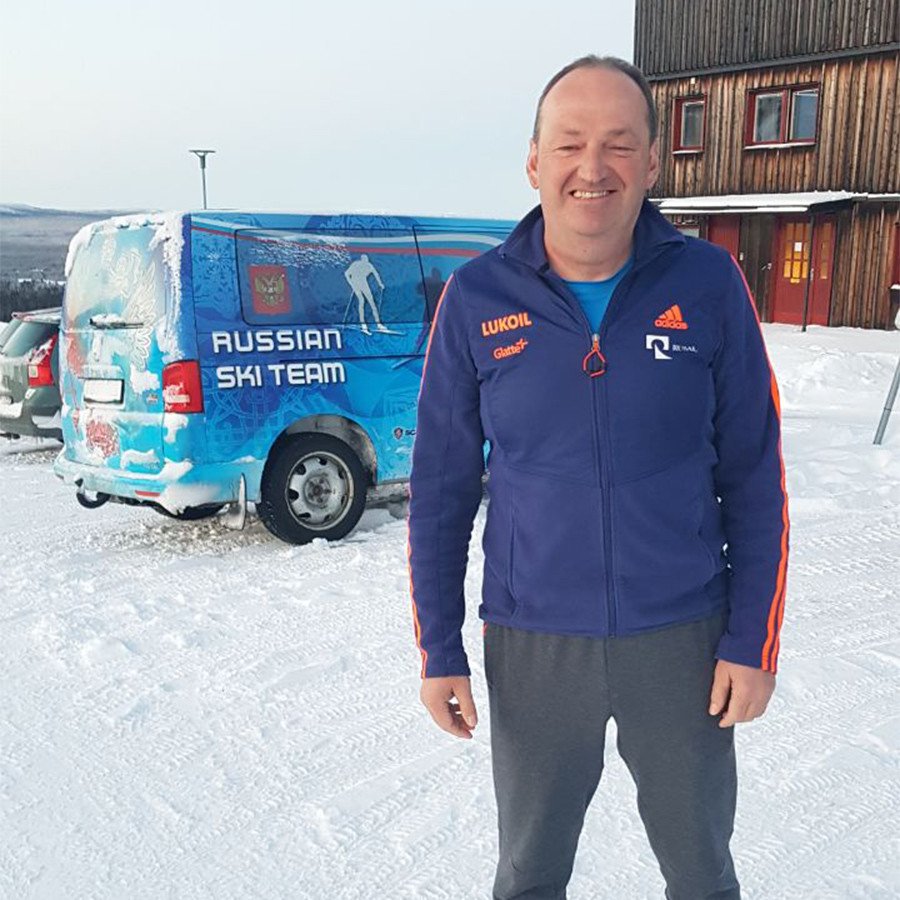 The German specialist, who shot to prominence by coaching Swiss athlete Dario Cologna to Olympic Gold in 2010, during the last several years was, and still remains, working with the Russian ski team.
Cramer and his skiers – Legkov and Belov included – are in Swedish Lapland for the first big meet of the season, the Gallivare Premiere, which besides Russians features such international stars as Olympic champions Dario Cologna of Switzeland, Marcus Hellner of Sweden and world champion Alex Harvey of Canada.
The Russians, who are banned by the International Olympic Committee for alleged doping, are not banned by the International Skiing Federation (FIS) and so will be competing as well.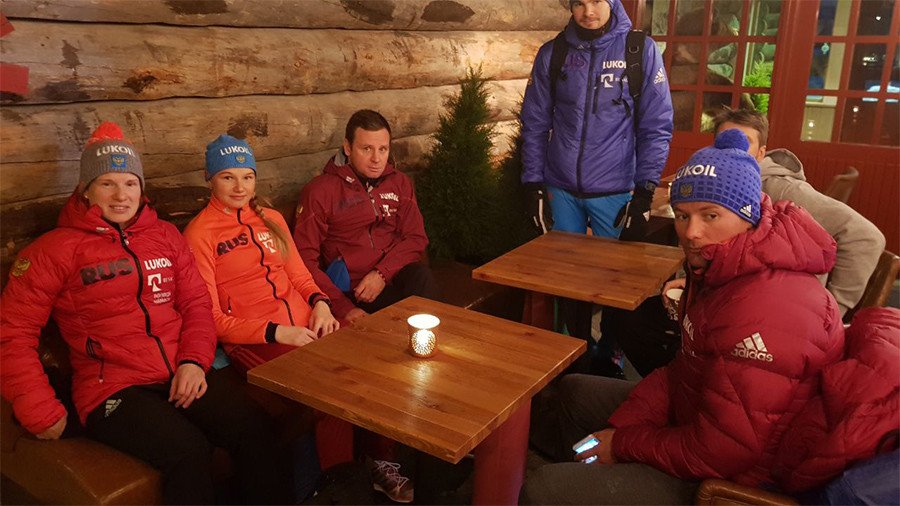 In the lobby of the hotel, which looks more like the cross-country capital of the world with so many great athletes floating in and out, Cramer goes through the reasons why he does not believe in "Russian doping" in skiing – and why nobody should.
"I've been training them since 2010, when Alex Legkov first approached me after the 2010 Olympics in Vancouver. Any modern coach runs his or her sportsmen through tests all the time. There is absolutely no way they were taking doping any time without me noticing and becoming suspicious about their test results."
"The IOC Commission's decision is based on the testimony of [whistleblower Grigory] Rodchenkov, who said he was mixing [banned] anabolic steroid cocktails for sportsmen, my skiers included. No cross-country skiing specialist would see any benefit for our sport from such cocktails. And to take them right before the Olympic Games – it's just plain crazy from any point of view."
"We spend 250 days on the road, training and competing. Most of it – outside Russia. During these years, they were tested dozens of times – results were always negative. In fact, Legkov was tested thoroughly for doping when he just arrived in Sochi."
"The IOC stripped Legkov and Vylegzhanin of their medals – so, the champion's title should pass to the Russian who came third in the 50k race in Sochi, Ilya Chernoussov. But that's crazy – Ilya and Alex [Legkov] have trained together, side by side for four years! Can you imagine the situation when one was doping and another one was not?"
"Everybody is talking about urine tests from the Sochi Olympics. But there were blood samples taken too – what happened to them? Were they checked – and if so, what are the results?"
And what would the German coach reply to skeptics who were to say, "Of course, Markus Cramer will defend the Russians – they are paying him a ton of money"?
"I would invite anybody who has any suspicions to come to our training camp and observe what we do. There is no doping to be found and never was! When there is a positive doping test, when somebody was caught – that could and should be condemned, absolutely – but until then, when all the tests are negative and always were – it's a very bad habit to cast suspicions on clean athletes!"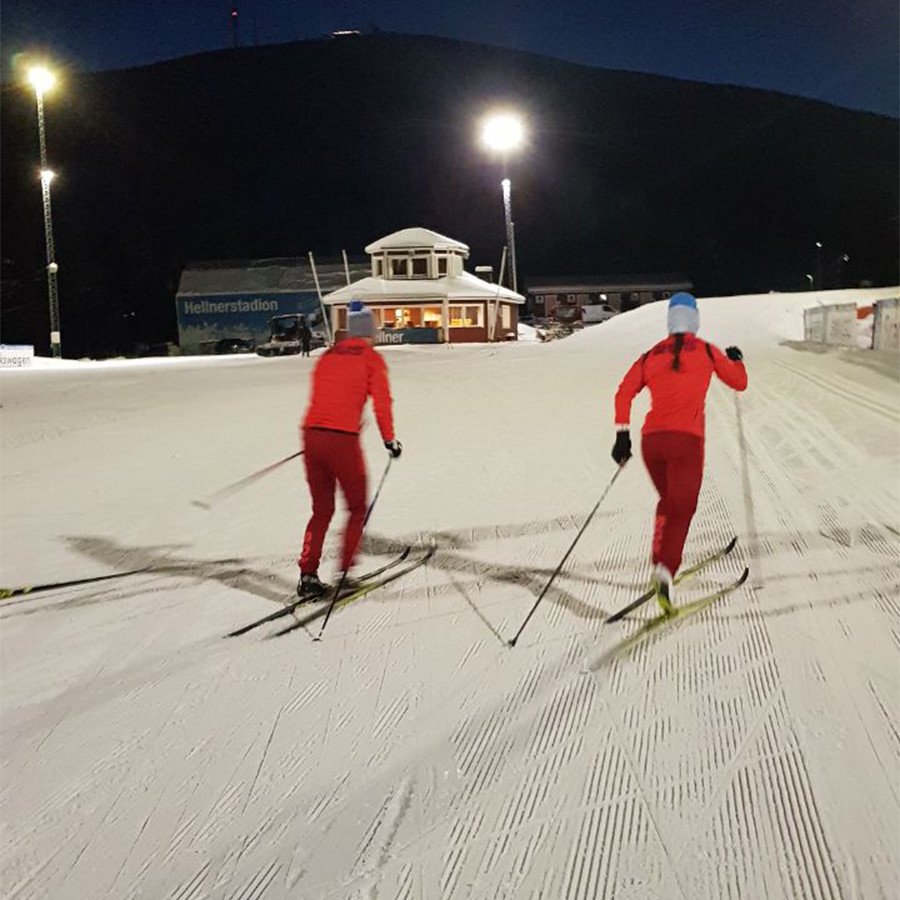 Then who is behind this campaign to ban the Russian skiers? Who stands to benefit? Cramer takes a sip of his tea, weighs the questions and finally says:
"At the beginning I did not think it's a political game. But now, today, I think they try to find a reason to kick out, to ban, the Russians from the Olympic Games. It does not matter what they find or don't find, the athletes are the pawns, they are least protected. But banning one athlete is not enough to justify banning the whole country – so, they try to ban as many as possible and they chose skiers."
And who are "they" in this case?
"I do not want to be like them and start accusing anybody without having hard facts. But when you read and hear about corruption in the IOC, you know, how sport functionaries allegedly took bribes to give the Olympics to one city or the other... How could the people like that, from that system be allowed to judge the athletes?"
You can share this story on social media: