2018 Olympics ban is another attempt at isolating Russia – foreign ministry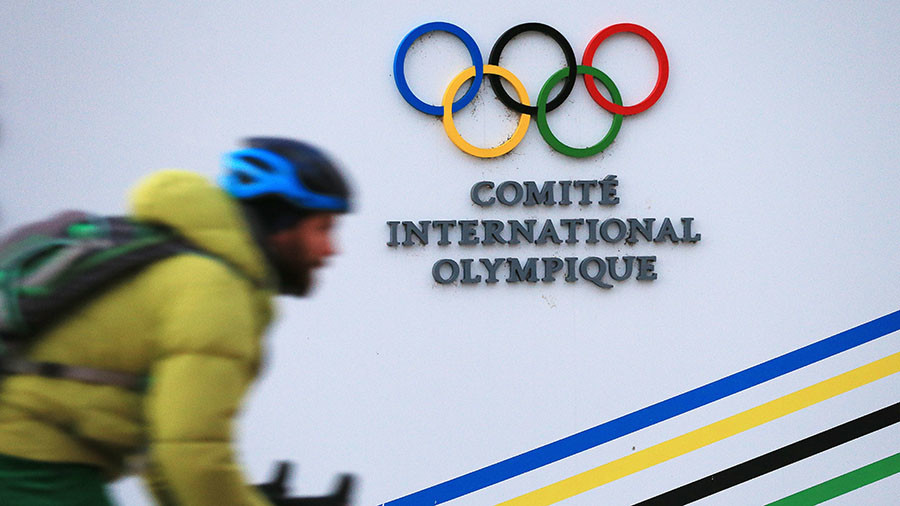 The International Olympic Committee's (IOC) decision to ban the Russian Olympic Committee (ROC) from the 2018 Winter Games in PyeongChang is yet another attempt to "isolate" the country, the Russian Foreign Ministry says.
The IOC ban, which allows Russian athletes to compete only as neutrals in the February Olympics, shows how Russia is forcefully "squeezed out of world sports," ministry spokeswoman Maria Zakharova said on Wednesday. While previous attempts to isolate the country failed, the 2018 Olympics ban came as a new plan, the official said.
"It's a massive offensive. I think [the IOC decision] is linked to the fact that a head-on attempt to isolate Russia, which has been proclaimed as an anti-Russia campaign, fell apart, it failed. No isolation happened. But there is still a desire for one, and there are also opportunities [to force it]," Zakharova said during a foreign ministry briefing.
READ MORE: 'The murder of our national sport': Russian athletes forced to compete under neutral flag
The IOC decision is partly a result of "political pressure" on the international sporting authority, according to the ministry spokeswoman. She added that the athletes have fallen victims to baseless accusations.
On Tuesday, a panel of IOC officials ruled that "clean" Russian athletes can only compete under a neutral flag, banning the national team from participation. This means athletes will not take part in the opening ceremony, and their country's anthem will not be played if they win any medals. No officials from Russia's sport ministry will be allowed accreditation in PyeongChang.
READ MORE: Russia against doping allegations: From claims to facts & WADA-admitted 'non-sufficient evidence'
The decision is based on the results of two separate investigations of alleged doping violations, with Moscow categorically denying the narrative of a state doping program. Russia is now expected to announce its plans with regard to the 2018 Olympics on December 12. Ahead of the announcement of the ban, Kremlin spokesman Dmitry Peskov has said Moscow had no plans to boycott the Games.