'WADA has been used for politics from the beginning' – leaked email to IOC President Bach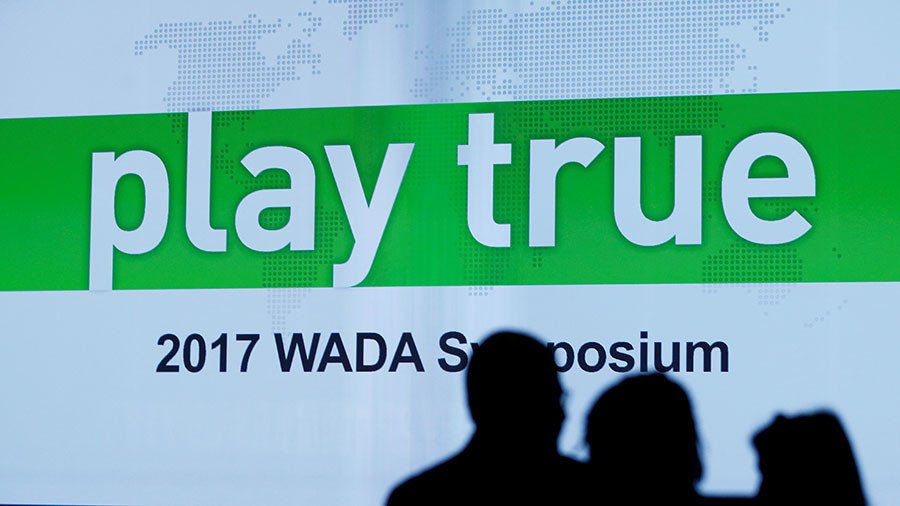 Hacker group Fancy Bears has published emails purportedly showing how an International Olympic Committee (IOC) honorary member accused the World Anti-Doping Agency (WADA) of an "anti-IOC and anti-Europe attitude."
The material published by the hacking group allegedly shows an email sent by late IOC honorary member Hein Verbruggen in October 2016.
"The dramatic events of the last months in anti-doping have made us all think about WADA's role and responsibilities. I think we have suddenly all realized that this organisation has in fact during 17 years been in the hands of four people: Mr Pound, Mr Howman, Mr Reedie and Mr Niggli," Verbruggen, who died in June last year, allegedly wrote.
The names he is referring to are Dick Pound (the first WADA president), David Howman (former WADA director general), Craig Reedie (current WADA president), and Olivier Niggli (current WADA director general).
Verbruggen was a Dutch sports administrator and was president of the Union Cycliste Internationale (UCI) from 1991 until 2005, and president of SportAccord from 2004 to 2013.
"I left out Mr Fahey who unexpectedly was put into the WADA chair without having any experience in anti-doping (which was perhaps convenient for those who wanted to retain the power but definitely not good for WADA). With all respect for President Reedie, I think nobody familiar with WADA will contest that Mr Pound still has a dominant position within that organization."
Verbruggen also accuses the organization of biased politics against European countries and the Olympic movement.
"The current WADA has to a large extent failed to be a viable and universally trusted and respected anti-doping organization, because - as well as for genuine anti-doping - it has from the beginning (17 years ago) also been used for politics. We all know - but we usually do not dare to say - that there exists a sound anti-IOC and anti-Europe attitude at the level of the WADA leadership. This WADA leadership (appointed by the IOC, which is the cynical part of the story) usually teams up with a small group of (mainly) Anglo-Saxon NADO's (USA, Canada, New Zealand, Australia, United Kingdom and Norway/Scandinavia on the sideline) and this has created a division that has allowed the same people to stay at the helm for a way too long period. This 'coalition' can also be seen from the composition of the WADA committees (including panels and expert groups) as published on WADA's website."
He then backs up his position by stressing that nine of 11 WADA committees are chaired by people from Anglo-Saxon countries, and that 66 out of the total 112 members come from Anglo-Saxon countries and Scandinavia. He notes that members from Canada and the US are abundant.
"WADA has also become a platform for IOC critics to assemble. Obviously all this has had its negative impact on the fight against doping with the current catastrophic situation of WADA as a Consequence," he continues.
"We have to face up to the inconvenient fact that many within the Olympic Movement are afraid of criticism by WADA and Mr Pound in the sensitive and mediatic field of anti-doping. This fear explains in my view why Mr Pound and friends do not seem to worry about not being nominated anymore and why they have been able to maintain their WADA positions for 17 years, as if there were no other competent people and good governance would not recommend a change from time to time."
He also uses the example of WADA's public call, back in 2016 to the IOC, to impose "a last-minute ban" on the Russian team from the Summer Olympics in Brazil to illustrate his words.
"Whereas it was precisely WADA that largely contributed to this very problematic situation by not following up promptly and adequately the information it had received since 2010."
Earlier this month, Fancy Bears released IOC correspondence appearing to indicate Canadian lawyer Richard McLaren was given a "clear political order" to file a report that resulted in Russia's expulsion from Olympic competition.
You can share this story on social media: