Armchair athletes: IOC considering eSports for Olympics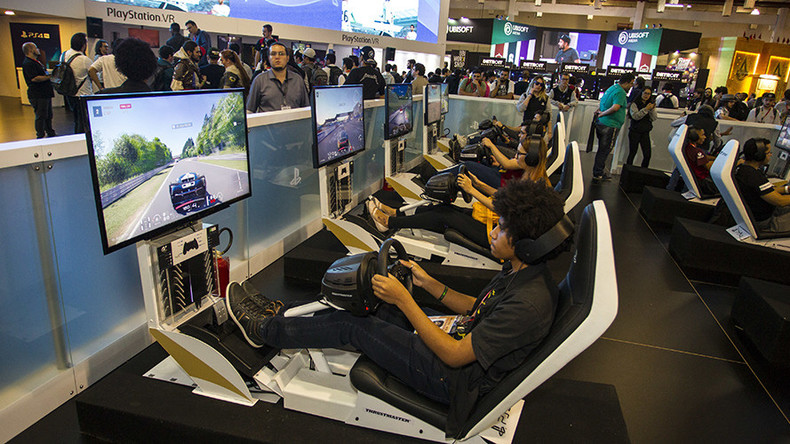 The International Olympic Committee (IOC) could include eSports at future Olympic Games after the organization praised the growth of video game sports.
At a gathering of Olympic stakeholders in Lausanne, Switzerland, on Saturday, the IOC said that eSports "are showing strong growth, especially within the youth demographic across different countries, and can provide a platform for engagement with the Olympic Movement."
It added that eSports "could be considered as a sporting activity," and that "the players involved prepare and train with an intensity which may be comparable to athletes in traditional sports," Reuters reported.
READ MORE: Could pole dancing & poker be in the Olympics?
The world of eSports has seen phenomenal growth in recent years, and global audiences could reach 385.5 million this year, research company Newzoo says.
They will be included as a demonstration sport at the 2018 Asian Games in Jakarta, Indonesia, before being part of the full program at the 2022 games in China.
IOC officials said, however, that video game sports must "must not infringe on the Olympic values" if they want to be included in future Olympic programs.
"A further requirement for recognition by the IOC must be the existence of an organization guaranteeing compliance with the rules and regulations of the Olympic Movement (anti-doping, betting, manipulation, etc.)," the IOC added.
The bid team for the Paris 2024 Games said back in August that it was willing to discuss the inclusion of eSports.
"The youth are interested, so let's meet them," the bid's co-president, Tony Estanguet, told AP.
"I think it's interesting to interact with the IOC and the eSports family to better understand what the process is and why it is such a success. There is some time to look at it, to interact, to engage. I don't want to say 'no' from the beginning."
Esports tournaments regularly draw in thousands of people for live audiences and are watched by millions of people online. Global revenue is forecast to rise to $696 million in 2017, Newzoo says.
Several professional sports teams have set up eSports divisions, including football clubs Manchester City and Paris Saint-Germain and basketball team the Philadelphia 76ers.
READ MORE: Game on: Philadelphia 76ers buy 2 eSports teams
World football's governing body FIFA has hosted an annual Interactive World Cup (FIWC) since 2004, in partnership with computer games giant EA Sports. The 2017 winner, Spencer Ealing, from England, bagged a prize of $200,000 for walking away with the title. The tournament is recognized as the largest online gaming tournament in the world, and sees more than 2 million people sign up to play.
The prize money in other eSports can be even more lucrative, with a tournament devoted to the Dota 2 game handing the winning team more than $10 million in August.
You can share this story on social media: