Game on: Philadelphia 76ers buy 2 eSports teams
Published time: 27 Sep, 2016 11:15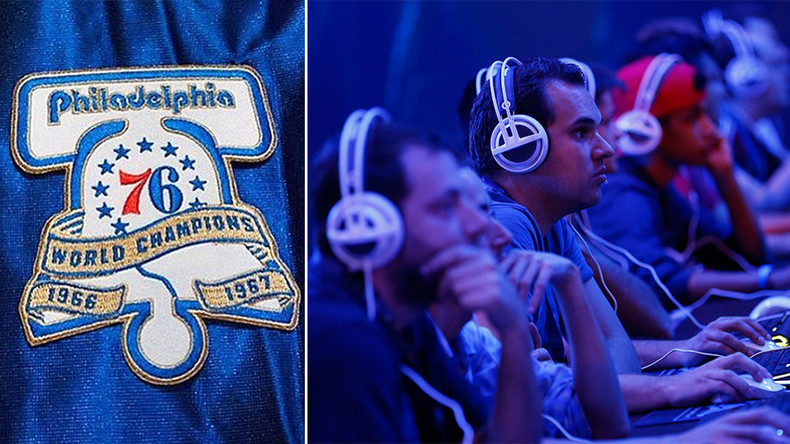 The Philadelphia 76ers have become the first North American sports franchise to purchase an eSports organization.
The 76ers have acquired both Team Dignitas and Apex Gaming, with the latter's League of Legends team set to merge with Dignitas' other teams, including Counter Strike: Global Offensive, Overwatch, Heroes of the Storm, and Smite.
While the teams will compete under the Dignitas name, the Sixers will run day-to-day operations and provide infrastructure support to share best practices in key areas including sponsorship, branding and digital marketing.
"The eSports industry is primed for incredible growth and we are thrilled to become an owner of such a storied franchise as Team Dignitas," said Philadelphia 76ers Managing General Partner Josh Harris.
"There is a tremendous opportunity to leverage the infrastructure, resources and experience of the Sixers organization to support these exciting teams as they continue to compete at the highest levels across multiple games.
"We see our entrance into eSports as a natural extension of our expanding interests in traditional sports and entertainment and are confident that our involvement will accelerate the already rapid pace of growth in eSports as a whole."
Although eSports is relatively new to North America, other traditional sports organizations have become involved with it around the world, with German Bundesliga club FC Schalke 04 and La Liga outfit Valencia two notable examples.
Dignitas is one of the oldest teams in the professional League of Legends, first acquiring a roster in September 2011.
"This is a landmark day in eSports history and for this franchise," said Michael O'Dell, general manager of Team Dignitas.
"Entering into a partnership with such a strong organization will give us an undeniable advantage in attracting the world's best players and an opportunity to compete at the highest level.
"Our connection to the legendary Philadelphia 76ers brand and business organization will be a differentiating factor for Team Dignitas as we enter the next phase of our development."
READ MORE: A+ for Counter-Strike: Norwegian school latest to offer esports classes
The 76ers have struggled in the NBA in recent seasons, but with No.1 draft pick Ben Simmons in their ranks and a new training complex which is the largest and most technologically advanced in professional sports, hopes are high that the franchise can begin to climb out of the doldrums.