'This is Russia's Mayweather-McGregor fight' - MMA promoter on Lebedev v Maldonado crossover bout
Published time: 13 Oct, 2017 17:56
Edited time: 30 Mar, 2018 14:58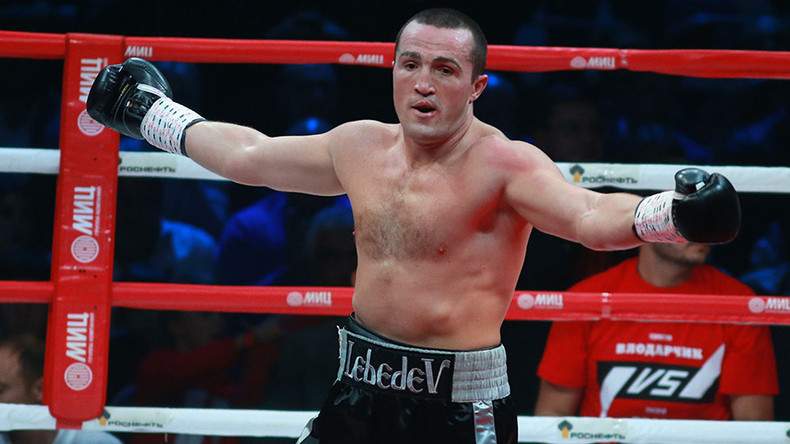 When Russian boxing world champion Denis Lebedev recently agreed to fight MMA fighter Fabio Maldonado for the right price, RT Sport spoke to Fight Night Global boss Kamil Gadzhiev to discuss the potential matchup.
WBA cruiserweight champion Lebedev said he would accept Maldonado's callout upon receiving an offer 'he won't be able to deny' last week, prompting his promoter Andrey Ryabinsky (World of Boxing boss) to meet with Kamil Gadzhiev, the head of Fight Night Global - where Maldonado holds the championship belt - to iron out the fight details.
READ MORE: Russian world boxing champ Lebedev accepts callout from Brazilian MMA fighter
Also in attendance at the meeting was the head of Match TV (Russia's main sports channel), Tina Kandelaki, whose presence suggests that the fight has a good chance of coming to fruition, rather than just being trashtalk.
Speaking to RT Sport over the phone, Gadzhiev gave some insight into the potential fight that has already been labeled the 'Russian version of Mayweather McGregor' in the Russian media.
RT: Last week Denis Lebedev announced that he is ready to accept the fight with Fabio Maldonado once he gets a suitable offer. Fabio is the Fight Night Global champion. What's your promotion's take on that potential fight?
Kamil Gadzhiev: I wouldn't divide it into the interest of Fight Nights Global and interests of World of Boxing. It would be in the interests of the whole industry of combat sports. That has been proved recently by the Mayweather-McGregor fight. Lebedev is an absolute hero for the boxing industry; Maldonado is an absolute hero for the MMA industry. Both hold the belt of their respective organizations. Of course we are interested in it, but we should mention the interest of the whole industry first.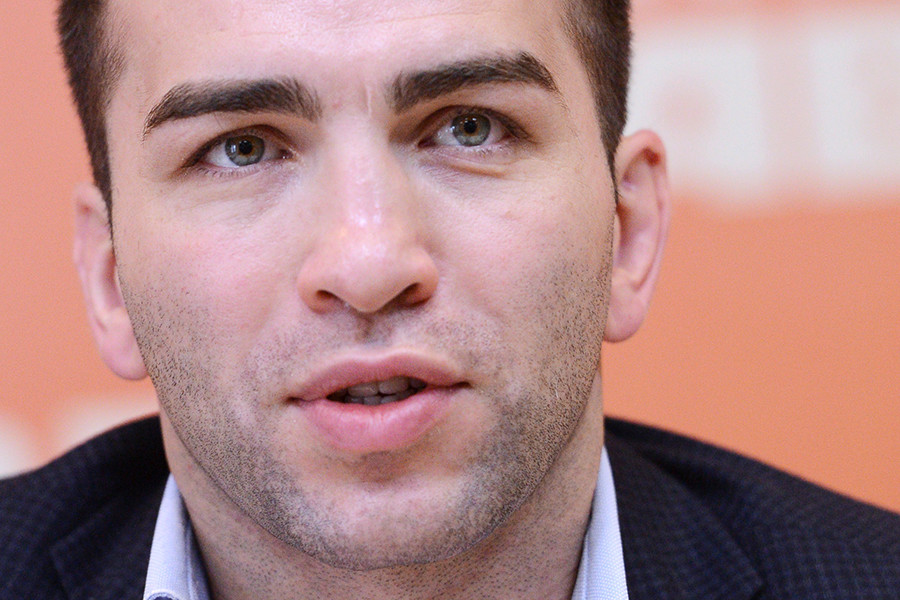 RT: We know that you've met with Andrey Ryabinsky of World of Boxing and Match TV head Tina Kandelaki this week. How did the meeting go?
KG: Yes, I met with both Ryabinsky from the World of Boxing and Tina Kandelaki of Match TV. All of us will be a part of this project. Everybody is very optimistic because this event will serve all our viewers. And we all work in the interest of our viewers.
RT: Have you ever worked with World of Boxing before?
KG: I like watching boxing and World of Boxing hosts all the best events in Russia, all the best boxers are part of World of Boxing. However, we haven't worked together before, because boxing is boxing and MMA is MMA. But now, as we see, they can come together so we can get to know each other.
RT: Were you surprised when Maldonado called out Lebedev after his last fight? Or he has mentioned it before that?
KG: The first time he mentioned it to us was about a year and a half ago. But he had an MMA fight scheduled, so we didn't consider it. After he became our light heavyweight champion, he went back to it again. So it wasn't really a surprise for us.
RT: Were you surprised at all that Lebedev accepted the callout?
KG: No, I wasn't surprised. I didn't doubt that Lebedev would accept it. He has never turned down any challenges or callouts. Maldonado is a good boxer, with a good background of 25 fights and 25 victories in professional boxing, he has fans not only in Russia, so I always thought that this would be an interesting option for Lebedev.
RT: While Maldonado has a 25-0 record, he has never faced any solid boxer, with most of his opponents coming off a series of losses or making their pro debut. What chances does he have against a world class boxer like Lebedev?
KG: Fabio still has a good chance fighting Lebedev. Yes, Lebedev is a world class boxer, but he cuts easily. And that might work in Fabio's advantage. Maldonado is a bona fide fighter, he can hit hard, he can catch Lebedev. Plus he is going to be the underdog, while Lebedev will face more pressure.
RT: If this fight happens, what sort of event will it be part of? A boxing card like in the Mayweather McGregor case, or some sort of mix of MMA and boxing in the same venue?
KG: Most likely it will be a boxing card. In terms of organizing, Fight Night Global has good experience. So we can help to attract more attention to the boxing event as well.
RT: Do you think this event will attract as much attention in Russia, as Mayweather McGregor did? And what do you think about the interest of the international audience?
KG: In Russia it should be big, about the same as the Mayweather McGregor fight, but let's be honest, internationally Lebedev and Maldonado are far less well-known. But in Russia they are known not only by fight fans, but sports fans in general.
RT: If everything goes according to plan, how long it will take to organize the event?
KG: It would take a few months. The good thing is that both of them have a fan base, and we don't need to spend time introducing them.
by Denis Geyko for RT Sport