'Extreme violence' or extreme hype? UK police chief, Telegraph ramp up Russia ultras scare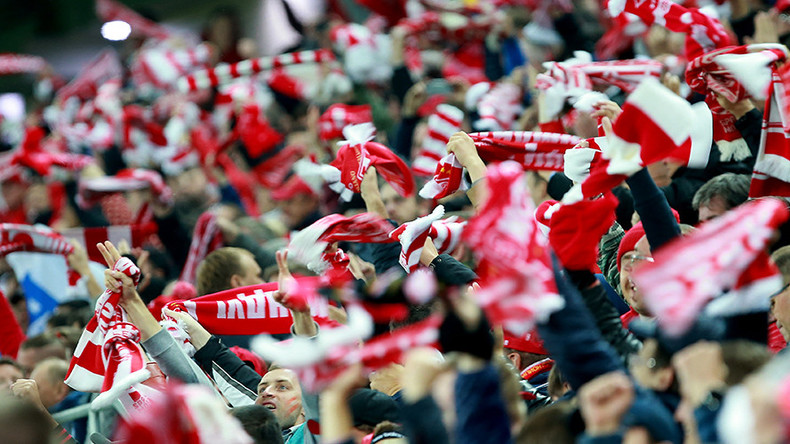 The UK official responsible for policing British fans at next year's World Cup in Russia claims the supporters are in danger of an "extreme level of violence" at the hands of Russian ultras.
Mark Roberts, the National Police Chiefs' Council national football policing lead, spoke to the Telegraph newspaper, one of the British outlets that have been hyping up the supposed danger of Russian ultras.
"Russian hooligans pose a genuine threat to visiting fans, despite a crackdown on football violence by the country's authorities," The Telegraph summarizes Roberts as saying.
Read more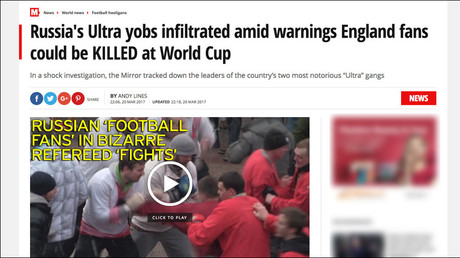 According to Roberts, "You only have to go on YouTube to see that there is an active hooligan issue in Russia and it generally operates at a pretty extreme level of violence."
He warned UK fans against finding "the buttons to press" to provoke Russians – both hooligans and police, who he believes will exercise "a pretty harsh regime" and throw violent fans in jail. And according to Roberts, one wouldn't "want to be in prison with the label of 'English football hooligan' in Russia."
The UK media has been taking shot after shot at the supposed Russian ultras menace in the run-up to the 2018 FIFA World Cup. The attempts at times grew desperate enough to portray a traditional Russian pancake festival as a training ground for mobs of fist-fighting hooligan "yobs."
Another colorful example was the BBC documentary, "Russia Hooligan Army," which featured, according to the dramatic voiceover, "some of Russia's most violent fans" who agreed to talk only while wearing masks. When RT caught up with them in the wake of the BBC film, the fans – their faces bare for all to see – said the journalists asked them to put the masks on and pointed out instances where their responses and images were manipulated for the sake of scaring English supporters.
Read more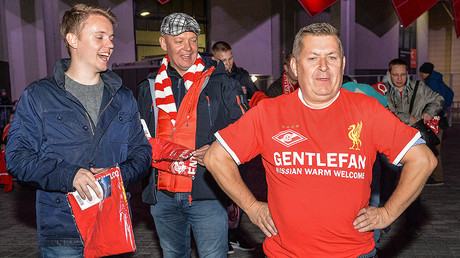 Those British fans that braved the media warnings of "bloodthirsty Russian hooligans" and came to Moscow for European Champions' League matches in late September, told RT and Ruptly news agency of the warm welcome they received from their Russian counterparts. As 2,000 Liverpool fans descended on Moscow to see their side take on Spartak Moscow, some were given souvenirs as part of the "Gentlefan" campaign aimed at sprucing up the image of Russian fans. Others said they drank at the same pub with Spartak supporters, and sang their respective chants to each other.
A number of English and Russian fans did clash repeatedly at the European championships in France in 2016, when the two teams met in a group-stage match in Marseille, with some English supporters left injured. Russian authorities took the incident as a lesson and came up with a blacklist of ultras, which included those who went to Marseille, in order to maintain safety during the FIFA 2017 Confederations Cup.
That event, seen as a warm-up to the 2018 World Cup, was ultimately widely praised for its organization and the welcoming atmosphere shown to visiting fans.
READ MORE: 'We want to dispel any security doubts': Russia opens 2018 World Cup fan center in London
In his Telegraph interview, Mark Roberts conceded that he believes the Russian police will be serious about keeping the peace. "Do we think the Russian police are going to treat it seriously? Is there a commitment from Russian state to treat it seriously? And I think, everything I've seen, the reassurance is there," said Roberts.