'They talked about provoking mass fight' – Russian football fan on BBC 'hooligan' documentary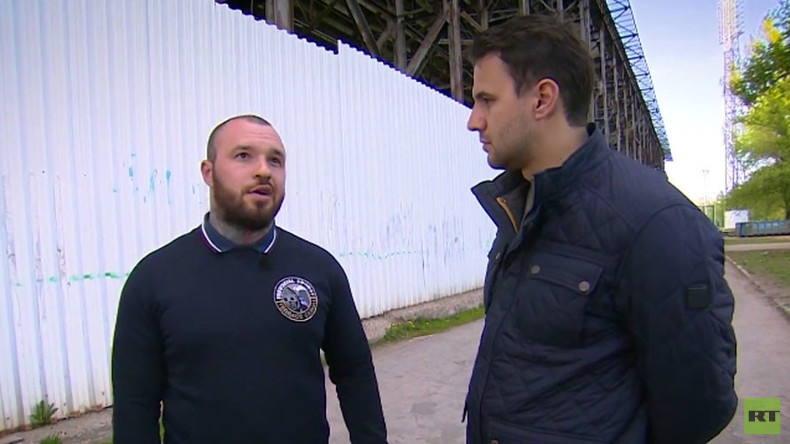 A Russian football fan who talked to the crew of BBC documentary 'Russia's Hooligan Army' during their visit to the city of Orel told RT's Ilya Petrenko about the conversation he had with the UK journalists.
Local fan Sergey described his experience with the BBC and the organization's approach to interviewing, saying that the journalists stated they intended to show "the human face of Russian Ultras [football fans]" when contacting him for the first time. But the nature of the next question from the journalists "brought doubts" to his mind.
"What would you say if we come to [Russian city] Samara and… Could we witness a fight near the ticket office? Let's say, with about 50 people taking part," they asked, Sergey told RT.
"When someone's talking about provoking conflict like that, especially journalists, you definitely expect something dodgy."
He stressed, however, that the issue of football hooliganism in Russia still exists, but is no bigger than in any other country.
READ MORE: Russia blacklists almost 200 football hooligans for Confederations Cup
"Each country has its own issues. Let's be frank – you can find trouble in any country," he added.
At the beginning of this week it was announced that Russia has added over 190 football hooligans to a blacklist for the upcoming FIFA 2017 Confederations Cup, which will be hosted across four Russian cities from June 17 to July 2.